Lire cet article en Français

SAP HANA 1.0 to 2.0 Upgrade:
How Lockheed Martin Aeronautics Piloted Their SAP BusinessObjects Data Source Change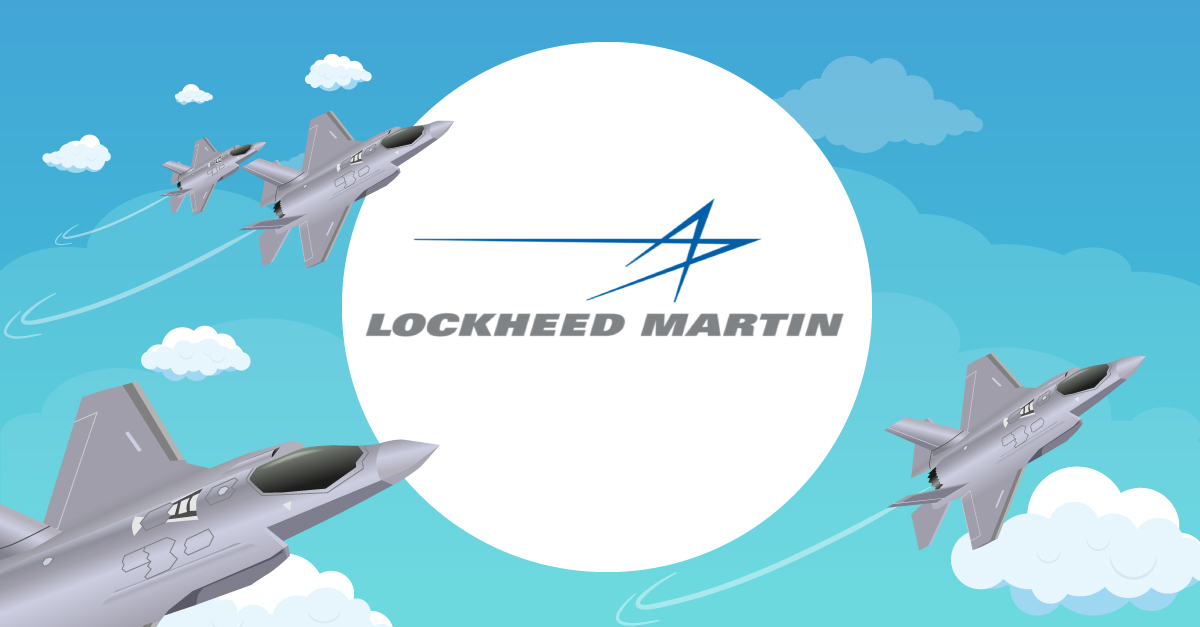 Introduction
After Lockheed Martin Aeronautics successfully reduced their SAP BusinessObjects management costs and boosted automation with 360Suite, they also wanted to leverage our solutions for their SAP HANA upgrade. Like every database upgrade, it's best practice to run a proof of concept. Lockheed Martin Aeronautics followed this golden rule to make sure there would be no issues with HANA 2.0, and better estimate the resources and time needed for the full upgrade. 
The main task for the team at Lockheed Martin Aeronautics was to test the feasibility of running Business Objects on HANA 2.0.
Overcoming The Challenges
Lockheed Martin Aeronautics required high and deep level testing to make sure there would be no issues in their SAP BusinessObjects production environments after their SAP HANA upgrade. They wanted to have a complete understanding of the challenges to overcome, and so they implemented three of our solutions to help facilitate the process. 
Metadata Analysis with 360Eyes
Lockheed Martin Aeronautics used 360Eyes to create a shortlist of their highly-used Webi reports so they could focus on the testing of these important documents. 360Eyes combines Auditor, CMS and filestore data in one repository so it's easy to analyze what's happening in the Business Objects environment. Among the thousands of existing Web Intelligence documents, Lockheed Martin Aeronautics decided to focus on 250 documents including 120 reports that have a Service Level Agreement (SLA).
Mass Scheduling and Full Visibility with 360Cast
Once Lockheed Martin Aeronautics got their list of 250 documents to test, they moved these reports to a Sandbox environment (SAP BI 4.1 SP07), so that they could carry out the testing somewhere less risky than if they were in the production environment. Using 360Cast, they mass scheduled Webi documents pointing towards HANA 1.0 to make sure everything went well. No errors appeared here as these documents were already running successfully in production. They then repointed these Webi documents to the HANA 2.0 data source and with 360Cast, mass scheduled the same Webi documents pointing now towards HANA 2.0. What was really useful here was that all the results were stored in a centralized log file so they could easily and quickly check for errors. Here they noticed some memory allocation errors as well as some unactivated views. To remove these errors, the admins needed to apply the same memory allocation in the 2.0 system, as well as activating views, to allow the tests to be re-run and make sure the reports ran without errors. 
Example of a log file from 360Cast indicating the memory allocation error
Automated Regression Testing with 360Bind
Lockheed Martin Aeronautics then leveraged 360Bind to compare both the structure and data of the Webi documents pointing towards HANA 1.0 against the same Webi documents pointing towards HANA 2.0. This allowed them to make sure the columns and data stayed the way they were supposed to be. In their case, the structure and data stayed consistent before and after HANA 2.0. 
However, they did notice some issues with the calculation views due to problems with the HANA XS Advanced. This didn't relate to Business Objects but it caused enough errors and issues to have to postpone the upgrade due to the lack of resources. Nevertheless, they had enough information to give this HANA 2.0 proof of concept a green light!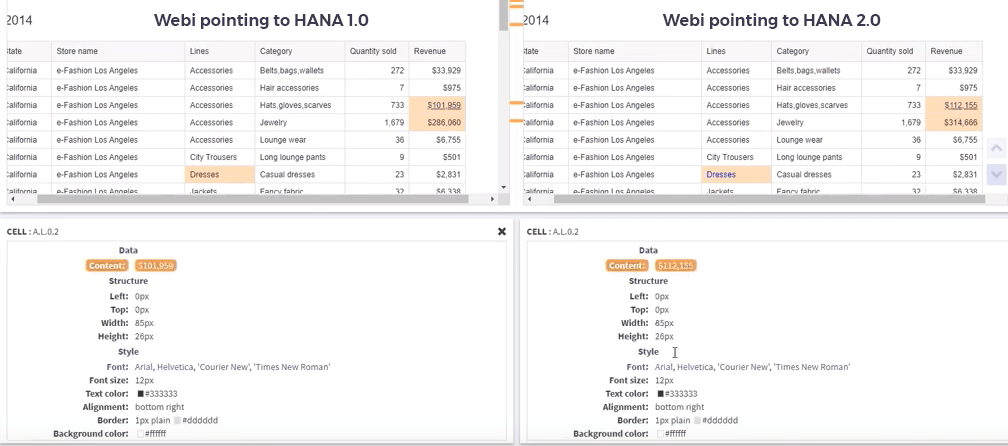 Comparison of one Webi report with the differences highlighted in orange.
To Be or Not to Be
In the famous Shakespeare play, Hamlet, he once said: "to be or not to be, that is the question". For Lockheed Martin Aeronautics, it was the question of "with or without 360Suite". In the table below we can see that they saved an impressive 6 weeks by using 360Suite solutions for their SAP HANA upgrade proof of concept. Our solutions allowed Lockheed Martin to get rid of manual processes and reduce the number of unnecessary errors. 

Making The Right Choice
Lockheed Martin Aeronautics originally adopted another competing software but due to the lack of customer support and weak performance, they implemented 360Suite solutions to better meet their administration and upgrade needs. In addition to this, Maricriz Nolan from Lockheed Martin Aeronautics felt well guided by 360Suite throughout the whole process and whenever her team opened a ticket with the 360Suite support team, they received an immediate response. 
If you're looking to upgrade and want to be able to test your documents before and after an upgrade, get in touch and one of our experts can help you.