Repoint Your WebI Reports
With Ease Thanks To 360Suite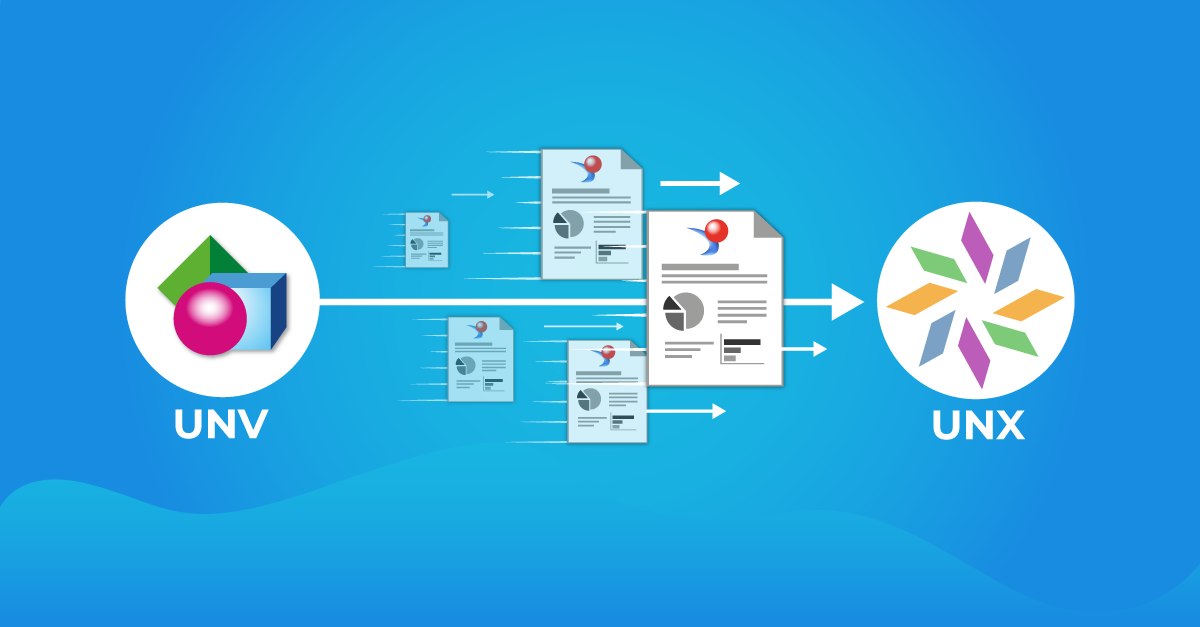 The Repoint WebI Reports feature in 360View has many use cases for SAP BusinessObjects administrators. One of the most common reasons customers use this feature is as part of the conversion process of Universes from UNV to UNX. This is especially important when migrating to a new database, such as Snowflake. Snowflake as a data source is now supported with BI 4.2 SP08, but only with UNX Universes. With the Information Design Tool, SAP provides a tool that converts the UNV Universes to the UNX format, and that works great, but you can now also convert your UNV to UNX using 360Suite solutions! In this article, I will explain why 360Suite goes beyond a simple conversion and makes repointing your WebI reports a lot smoother process.
Save Time Thanks To Bulk Updating and Scheduling
The problem with having all your WebI documents still pointing to the old UNV Universe is that you have to manually open each document and perform a Change Source in order to repoint each data provider to the new UNX Universe. This can be extremely time-consuming if you have thousands of WebIs! Even hundreds would take a long time! The Repoint Webi Reports feature in 360View allows you to do this repointing in bulk. You can even schedule it and spend that time doing the one hundred other tasks on your to-do list. 
The Repoint Web Intelligence Reports feature in 360View can also achieve the following in bulk by using either a blank Excel template (i.e. Repoint WebI Universe) or an export of existing documents and related data providers (i.e. Detailed Repoint WebI Universe):
Updating the data providers used for each specified WebI document from UNV to UNX.

Updating BEx/BICS queries used by WebI documents.

Updating Universes for which the CUID has changed – whether the change is intentional or not, such as creating a copy of a universe.

Updating unbound Data Providers to use the new data provider if the existing provider in the WebI document is no longer linked to any Universe.

Excluding Custom SQL Data Providers to ignore documents that use custom SQL queries.
How Are Our Customers Using 360View?
The UNV to UNX conversion scenario isn't the only time this feature is useful. Our users are always surprising us with the way they use SAP BusinessObjects and how they are able to leverage our solutions in ways we haven't considered. 
We have a customer that duplicates a set of Universes on a weekly basis, copying them to different folders and replacing the existing Universes. This changes the CUID of the Universes, affecting any WebI documents pointing to those universes. It used to be a manual process for them to repoint documents to the updated/new Universes. However, by implementing 360View, they have been able to automate this process, doing the updates in bulk. This reduces the time it takes to update their documents and has allowed them to create a seamless process when replicating Universes. This feature also helps to mitigate the risks of missing one Universe or a set of WebI documents, therefore ensuring user confidence. 
Regardless of how you use SAP BusinessObjects, there is likely a need within your environment for this feature in 360View. 
To understand on a more visual level of how 360View can help you repoint your WebI reports, take a look at our specific tutorial for this. 
The Next Step
Our solution will significantly facilitate your workload when you need to repoint your WebI reports and save you time to be able to focus on higher value-added activities. If you want to benefit from 360View, let us know and one of our experts will get you up and running. 
Bulk Update Your Webi Reports
with 360View