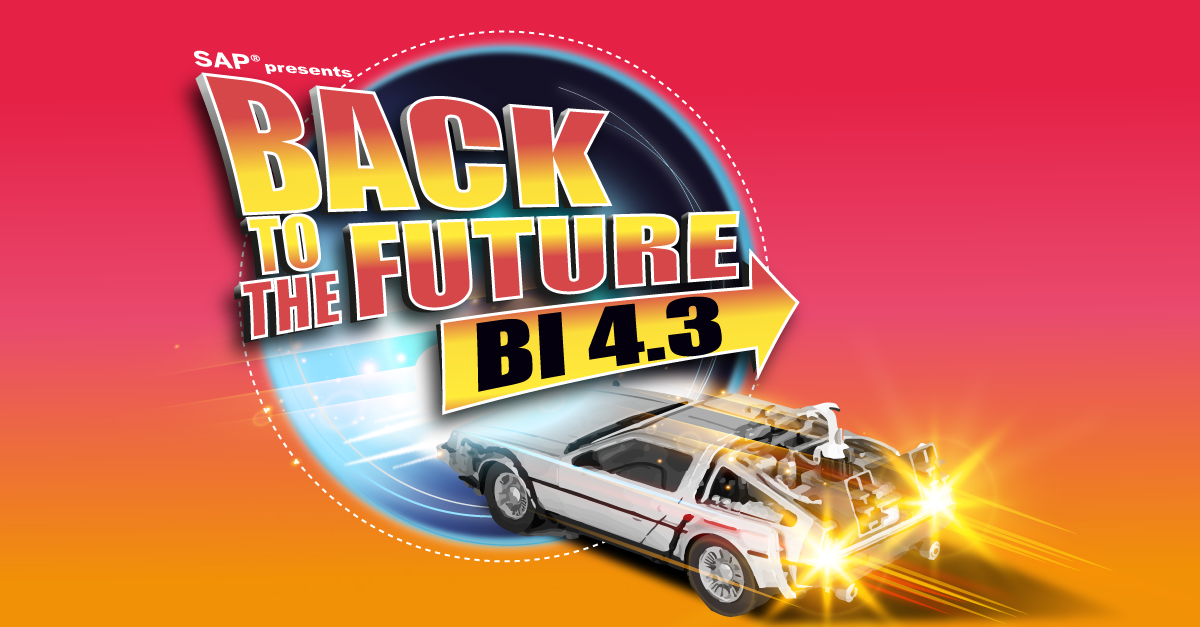 SAP made a welcome surprise announcement today at SAPPHIRE, the cloud and business technology conference in Orlando, Florida. In an about-face, SAP announced it will release Business Objects BI 4.3, as well as BI 4.2 SP7 and SP8.
An Eye to the Future
As recently as February, SAP outlined a BI and analytics strategy that focused on SAP Analytics Cloud as their primary data discovery solution, replacing Lumira Discovery. Although SAP pledged Priority 1 support for Business Objects SP4.2 through the year 2024, it was clearly not a high priority for the company, and customers reacted with frustration.
An Eye to the Past
In April, I published a blog encouraging SAP to continue investing in Business Objects. My argument was that no product can easily replace Business Objects because Webi and the Universe model is secure, convenient, scalable, and the foundation on which many organizations built their business intelligence reporting structures. There's no reason to believe SAP Analytics Cloud will overtake Business Objects anytime soon, especially among organizations that don't already rely on multiple SAP applications. Rather than abandoning Business Objects, SAP should leverage its assets by continuing to invest in BOBJ and opening up Universes to other BI analytics tools. My company, 360Suite by GB & Smith, also created a Webi4Me community and sponsored popular monthly events focused on the BOBJ roadmap along with useful tips and tricks.
360Suite wasn't the only group to warn SAP that they risked throwing out the baby with the bathwater. Other organizations and even SAP's own customers suggested that SAP was trying to fix something that wasn't broken, and encouraged the company to reconsider its BI and analytics strategy.
The Best of Both Worlds
Today's announcement that BI4.3 is on the horizon is good news for SAP BusinessObjects legacy customers. It means that SAP doesn't have its head in the clouds after all. Not only is the company listening to stakeholders, it is acknowledging that the cloud isn't the only road to the future. Business Objects on prem remains a critical component of many business intelligence environments, making the hybrid model particularly attractive. A two-pronged strategy that focuses on SAP Analytics Cloud and SAP BusinessObjects simultaneously, is the best way for SAP to build on the past while designing for the future.
SAP should be applauded for having the courage to edit its Business Objects roadmap in response to feedback. We at 360Suite look forward to demonstrating all the great new features of upcoming SAP BOBJ releases.
Join the LinkedIn community, Webi4Me, for the latest news about SAP BusinessObjects.