SAP Analytics:
Questions and Answers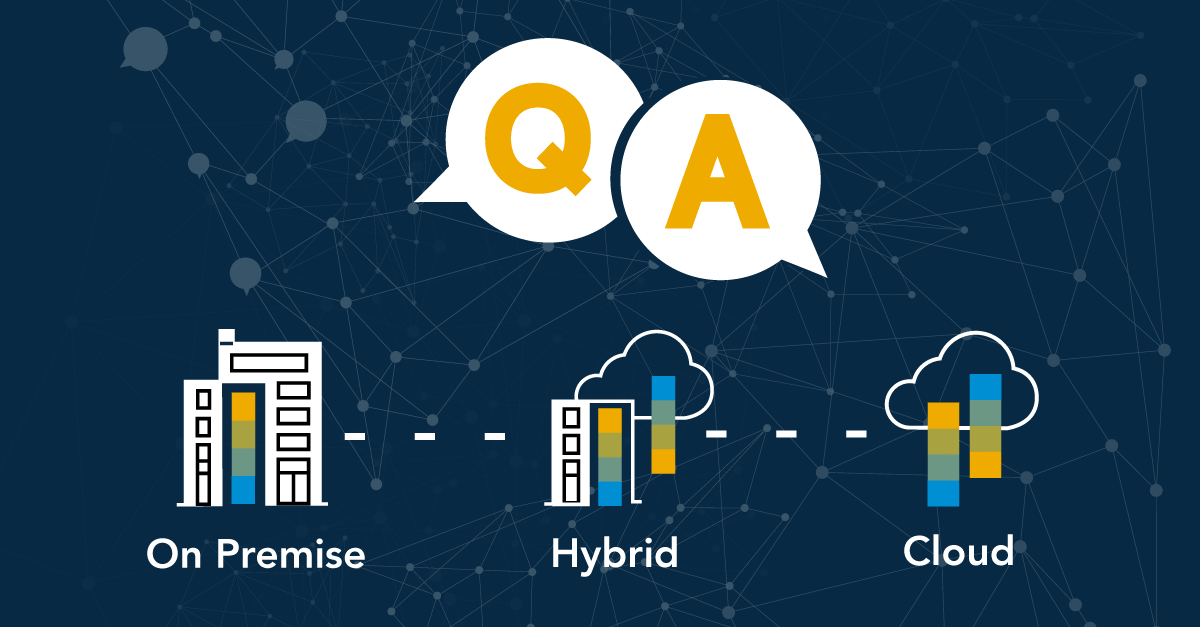 During the Live Stream Event – SAP BusinessObjects France organized on the 17th March 2020 with SAP, some of you were able to attend the sessions presented by Gregory Botticchio – Product Manager, François Imberton – Director BI Product Management and Camille Loué – Account Executive about what's new in SAP's portfolio of analytical solutions.
A number of you were looking for responses to your unanswered questions, particularly around the release of SAP BusinessObjects BI 4.3. We've looked at the most interesting ones and with help from the different speakers, we would like to share them with as many people as possible. 
(These questions have been rephrased to provide more clarity and have been grouped thematically.)
SAP BusinessObjects BI 4.2
1. What is the difference between a shared element and a WebI Data Model?
The WebI Data Model only contains data (dimension, measurements, variables) chosen for a particular use case, but without their representation (graph or table).
2. Is SP08 the last Service Pack for BI 4.2?
No, SP09 is in progress.
SAP BusinessObjects BI 4.3 
Upgrades
1. What is the best way to migrate to BI 4.3 if we are on XI 3.1?
You need to migrate to BI 4.2 first, then to BI 4.3.
2. Is it possible to "patch" between BI 4.2 and BI 4.3?
Yes, it is possible to upgrade a BI 4.2 system to BI 4.3.
3. Is a switch from BI 4.2 SP03 to BI 4.2 SP08 considered as patching or an upgrade?
Here we are talking about "patching".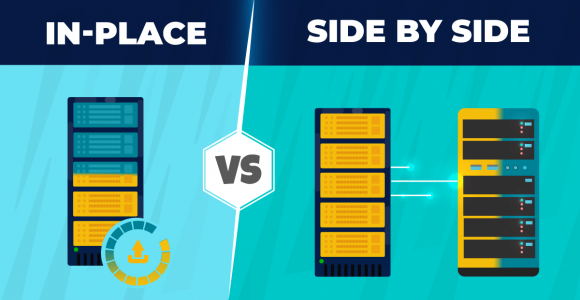 Functionalities
1. Can I now publish and export SAP BusinessObjects content towards One Drive or SharePoint Online?
No, this functionality is not supported in BI 4.3.
NB: it is possible with 360Cast.
2. Will the Translation Tool be available in BI 4.3?
Yes, the Translation Tool will be available in BI 4.3.
3. Does BI 4.3 work on Windows and Linux?
Yes, BI 4.3 works in the Windows and Linux environments.
4. Will the fold/unfold functions and the hierarchical navigation be available in the BI 4.3 Fiori Launchpad?
Yes, they will both be available in BI 4.3.
5. Will BI 4.3 allow us to customize the tiles on the homepage on the fly?
The BI 4.3 BI Launchpad allows you to customize the tile sections displayed, as well as the overall "look & feel" of your portal.
6. Are any new graphs planned for BI 4.3?
There are not any new graphs planned for BI 4.3 but new functionalities are expected in the BI 4.3 SP01.
Universes
1. Does BI 4.3 support UNV as well as UNX?
Yes. Both are available and supported in BI 4.3.
2. Does BI 4.3 support linked Universes?
Yes, linked Universes are supported in both UNV and UNX.
3. Will the Universes be compatible with Analysis for Office in BI 4.3?
No, this is not planned.
SAP Analytics Cloud
Performance
1. What can you say about the performances of SAP Analytics Cloud?
In the case of data imported into SAP Analytics Cloud, SAP HANA In-Memory Columnstore is used as a data warehouse and for data processing.
In the case of live data, performance depends on the data source.
2. Which method is recommended for processing volumes greater than 800k lines in the SAP Analytics Cloud?
Use multiple import jobs by filtering on one dimension and sequencing the jobs to minimize the time of each import.
In the Q2 2020 release it is expected (subject to change) that the limit will change, it will concern the number of data points. The limit will be 100 million cells.
3. How do I proceed when we have sophisticated Universes, with many contexts and a large object volume?
These universes are exploitable with SAP Analytics Cloud. However, different models must be created for each context group and no more than 100 objects must be created. For more sophisticated scenarios, you should consider using the SAP Data Warehouse Cloud.
4. Will the consumption of "stories" under SAC connected live via SAP universes consume 2 sessions in total (1 for SAC and 1 for SAP BI) or only one?
A story based on a live Universe model will consume two sessions: an SAP Analytics Cloud session and a BI Platform on-premise session. Each SAC user with a live Universe connection must have an SAP BusinessObjects license (named or concurrent access).
5. How are the reports on SAC updated?
For live data, the refresh is done on opening the story (equivalent of a report). For imported data, the refresh is scheduled at the data model level.
Connectivity
1. In a live connectivity context, how does the data flow? How is the opening of flows done?
Live data goes directly from the source (e.g. Universe BI Platform) to the user's browser or mobile phone. It's an https stream.
2. Is it possible to deploy SAP Analytics Cloud in a private Cloud?
SAP Analytics Cloud is built to be a multi-tenant public SaaS. SAP does not plan to enable deployment in a private infrastructure.
There is however a "private edition" which allows you to have a dedicated server (memory, CPU, disk). This is a specific license.
3. Are all types of universes connectable in Live Data mode?
All Universes are supported including multi-source UNX. On the other hand, Universes on Olap sources are not supported.
Hybrid Analytics
1. Is it possible to export all our WebI reports directly into the SAP Analytics Cloud while connecting to our Universe as a data source?
It is not possible to export WebI reports to the SAP Analytics Cloud. BI 4.3 enables you to connect SAP Analytics Cloud dashboards based on Web Intelligence documents.
2. In a hybrid use context, can SAP BusinessObjects security be replicated in the SAP Analytics Cloud?
By using live connectivity, the security defined in the Universes (Override) is applied. In addition, users and user groups can be synchronized between the BI Platform and the SAP Analytics Cloud. However, the security of directories and files is separate.
3. Are UNV and UNX universes supported in hybrid mode?
UNVs are supported in the live SAP Analytics Cloud but are not supported in the import connection.
Lumira
1. What is the future of Lumira Discovery?
Lumira Discovery is in maintenance. For data discovery and self-service, investment and innovation are focused on SAP Analytics Cloud.