How SAP Ariba Implemented
360Suite For Their
SAP BusinessObjects Upgrade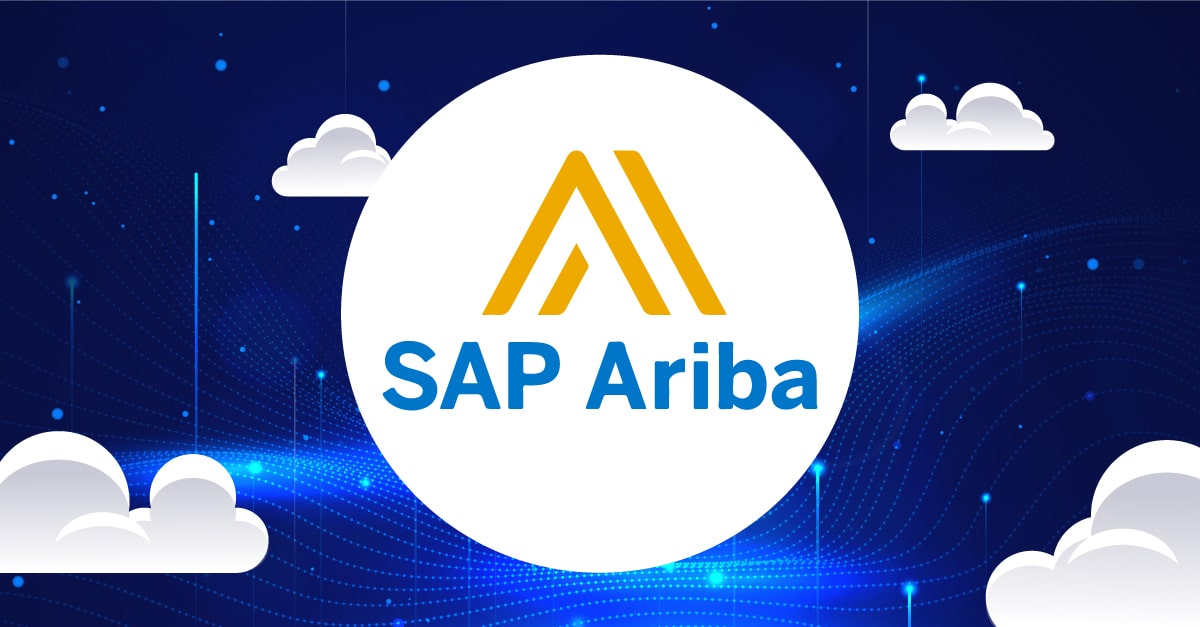 Introduction
SAP Ariba recently carried out an SAP BusinessObjects upgrade from version 4.1 to 4.2 using 360Suite. They wanted to speed up the overall process of an upgrade and reduce the number of manual processes that came with it. By providing ways to automate tasks, restore files, and clean-up documents, 360Suite solutions made it possible for SAP Ariba to carry out a successful upgrade in a matter of weeks rather than months. 
Their Obstacles
The initial driver for SAP Ariba to adopt 360Suite solutions was down to the need for an upgrade to their SAP BusinessObjects landscape. Deciding whether to use a consulting firm or do it in-house using our solutions was their first obstacle, but it was soon clear, given the cost and time-frame, that in-house was the most appropriate solution.
Before 360Suite was even a sparkle in SAP Ariba's eyes, all upgrades were taking a lot longer than hoped for. Backing-up was difficult as they were not able to restore anything when the SQL database was corrupted; formatting data using Query Builder was taking far too long, and too much time was spent on manual processes such as checking user accounts, stop/start mass report scheduling, and security.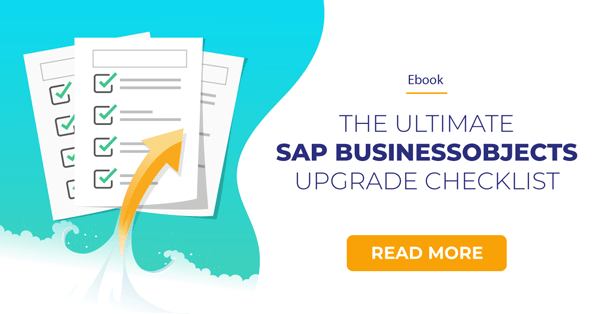 Something needed to be changed in order for SAP Ariba to be able to focus on supporting other customer issues and new innovations. Cue: 360Suite.
360Suite Came To The Rescue 
SAP Ariba implemented a selection of the 360Suite solutions to carry out its SAP BusinessObjects upgrade. 
360Eyes
The customer used 360Eyes as a replacement for the Query Builder tool to manage their reports, users, universes, and documents more efficiently. It helped them to understand who is using which report and when, allowing them to clean up their environment before the upgrade. 360Eyes also allowed our customer to carry out mass updates on start/stop recurring reports and report owner changes. 
360Plus
Before 360Suite, SAP Ariba had failed disaster recovery tests because they were not able to restore anything when the SQL Anywhere Database got corrupted. Their back-up procedure was a nightmare as they needed to rely on SystemAdmin to restore the file systems and DBAs for restoring the database. This meant their upgrade projects were taking them months instead of weeks. 
Fortunately, they implemented 360Plus to take away this risk and make it easier to restore anything they could have lost during an upgrade. It also came in handy a few times when users deleted important reporting objects by mistake. 
360Bind
Regression testing is very important when carrying out an upgrade because any change to your SAP BusinessObjects environment can have an impact on your reports. SAP BusinessObjects users need to be reassured that they can rely on the report data. 
For our customer's SAP BusinessObjects upgrade, they found issues on the WebI calculation engine that created discrepancies in a few "variable calculation using predefined functions on the measure" objects on the reports. This error would not have been found if it was not for 360Bind, demonstrating the importance of being able to compare reports before and after an upgrade.
360View
Before SAP Ariba's upgrade, they wanted to understand who had what level of access permission to see if they could delete dormant users or un-used objects before starting the upgrade. For this, they put 360View into place to be able to clean-up the environment and understand better the security matrix.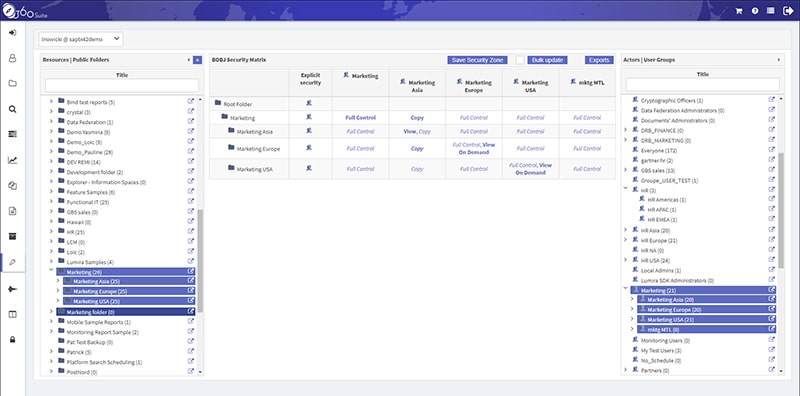 Measuring Success
SAP Ariba set themselves four goals to allow them to measure the success in their SAP BusinessObjects upgrade.
In the short-term, they want to:
1. Automate the backup process within a month
2. Manage the upgrade/migration within two quarters
Further down the line, they hope to:
3. Enable the real-time Business Objects Disaster Recovery system
4. Carry out regular health check-ups 
360Suite solutions have helped them so far to achieve their short-term goals, and as their landscape expands to HANA database and the Linux platform, they will call upon 360Suite for these platforms. If SAP Ariba successfully deploys a Disaster Recovery system for Business Objects, reduce the cycle-time in on-going upgrade/migration efforts, and is able to restore any failures within a day, this will be the true value of success for them. 
Conclusion
360Suite allowed SAP Ariba to successfully carry out their SAP BusinessObjects upgrade. Not only did 360Suite allow them to save huge amounts of time on their migration, but it also allowed their administrators to perform duties efficiently thanks to pre-built metadata reports, task automation, and the security report matrix. Solutions like 360Eyes, 360Plus, 360Bind, and 360View make it possible for businesses to get the most out of their Business Objects investment. 
As Vasu Gnanasivam from SAP Ariba said:
Bottomline, at SAP Ariba, 360Suite helps us to focus more on supporting other customer issues and new innovation than focusing on managing routine, time-consuming Admin tasks.