Mass Media
A wise person once told me never to make more than two major life changes at once. In other words, don't move to a new city, start a new job, and get married in the same month. It's a recipe for disaster — or at least an emotional breakdown.
A TRIPLE WHAMMY
Well, one of our customers — a large media group — must have missed that memo when they decided to upgrade their version of SAP BusinessObjects from XI 3.1 to BI 4.2 and change their platform from on-premise to HANA Enterprise Cloud (HEC) and change their operating system from Windows to Linux. That's what's I call a triple whammy migration. And just to make sure that things were extra-complicated, they opted for hybrid architecture, keeping their databases on premise while moving SAP BusinessObjects to the cloud.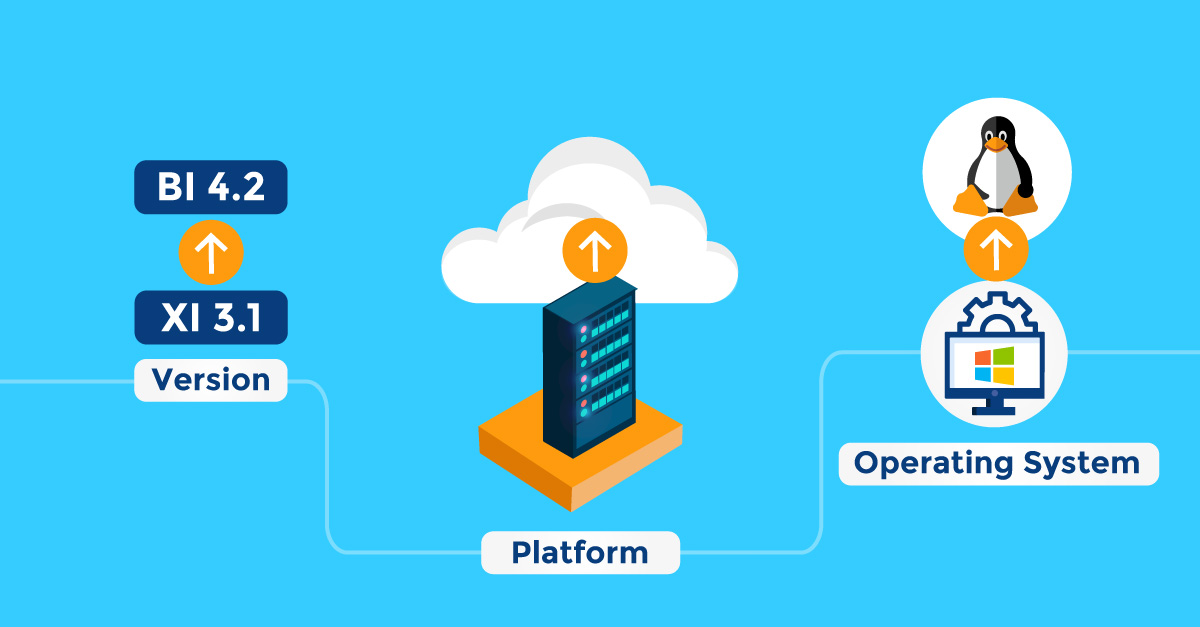 TO TEST IS TO SUCCEED
Regression testing is critical to the success of any migration project because it determines whether or not end users can have confidence in the new outputs. But regression testing is time-consuming and expensive, and many organizations don't have the resources to do it well. Fortunately, this customer had 360Bind.
360Bind software is an affordable and effective way to automate SAP BusinessObjects regression testing. It eliminates the risk of upgrades and migrations by comparing WebI, Crystal, and Deski reports across environments and versions, and highlighting all differences in data, structure, style, images, and execution times.
MAKING THE GRADE
By making so many changes at once, this customer really put 360Bind to the test, and we're happy to report that it passed with flying colors. Not only did 360Bind identify regressions in reports across versions and environments, but it also detected changes brought about by the new operating system database drivers. Finally, 360Bind was able to detect any performance issues (i.e., changes to refresh time) associated with the move to hybrid architecture and hosting SAP BusinessObjects on the cloud. Regressions involving data pointed to issues with drivers, Universes, and formulas. Regressions related to formating were likely attributable to the new version of SAP BusinessObjects. Whereas performance regressions pointed to networking issues.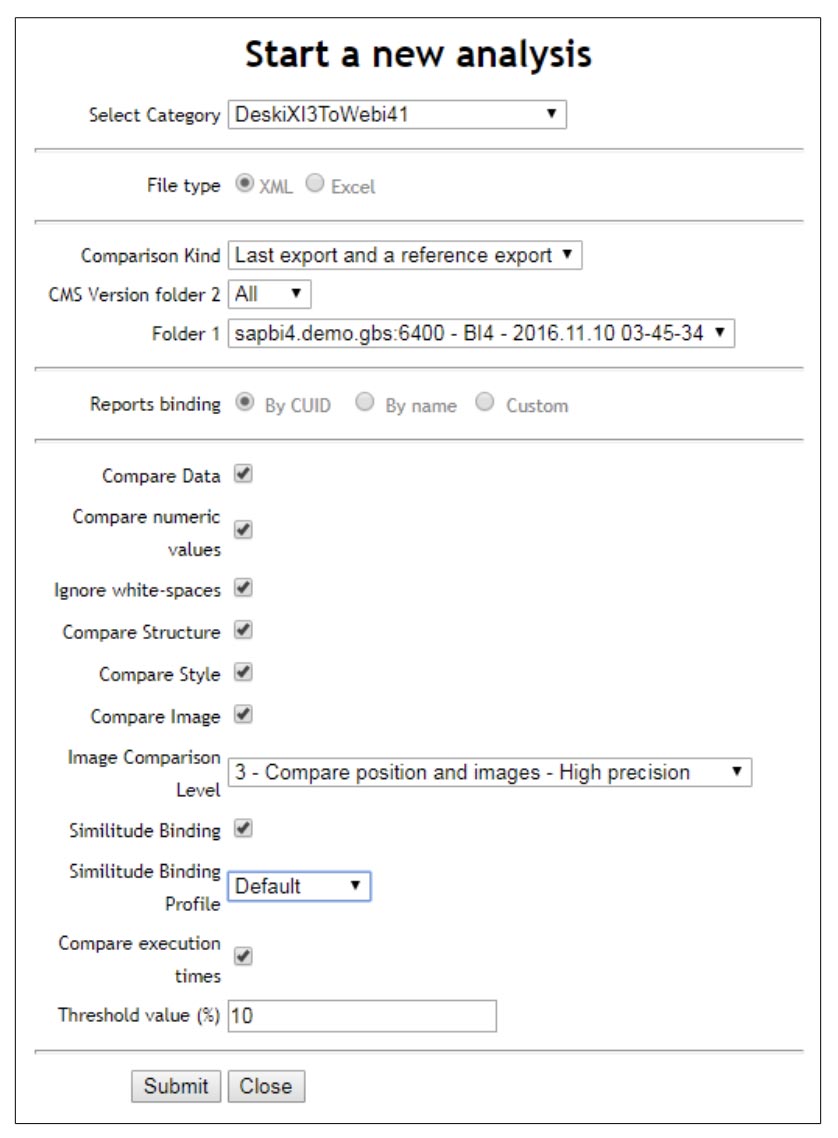 Image: 360Bind analysis options
Although this customer chose HEC, 360Bind would have performed just as well with any other hosting provider that has an operating system supported by SAP.
Business users rarely initiate cloud migrations. That puts extra pressure on IT to get the job done without interrupting workflows or inconveniencing end users. 360Bind helped this customer tackle a particularly complicated migration and guarantee the quality of the final product. By testing for regressions across versions, platforms, and operating systems, 360Bind made it possible for this customer to — figuratively speaking — buy a new house, start a company, and have a baby all at once, without batting an eye.