Lire cet article en Français

Discover A Solution That Automates Your SAP BusinessObjects Regression Testing In Just A Few Clicks
Not carrying out regression testing is like drinking tea without milk for British people. Whether you're planning to carry out a database upgrade or migration, an ETL update, an SAP BusinessObjects upgrade or migration, or changes to your Universes, regression testing is a must in order to make sure that the data in your reports stay identical in the new environment. Regression testing is not necessarily just for an SAP BusinessObjects environment but any changes behind the scenes you decide to make. What's better is that we have a solution for you to speed this process up! 
Automated Regression Testing Is The Way Forward
I often ask customers how they currently carry out their regression testing, and most of the time it's manually. They run a report in one environment and save it as a PDF or Excel for example. They then run the same report in another environment and do a side by side comparison (hopefully using two computer screens at least!) to check for any differences. This is completely manual and business users often find it hard to decide which reports to manually test. And so here is when an automated solution like 360Bind would come in handy! Firstly it will eliminate this manual testing process. Secondly, it will improve user confidence because you'll catch all the regressions with our solution, and finally you'll save plenty of time, money, and resources to be able to focus on higher value-added activities. Our solution also allows you to schedule regression testing so you can be sure it's done at a specific time of your update. 
Our automated regression testing solution works in two stages. The first stage is exporting the reports that need to be tested including:
Selecting the reports

Deciding the prompt values

Scheduling the reports

Exporting the results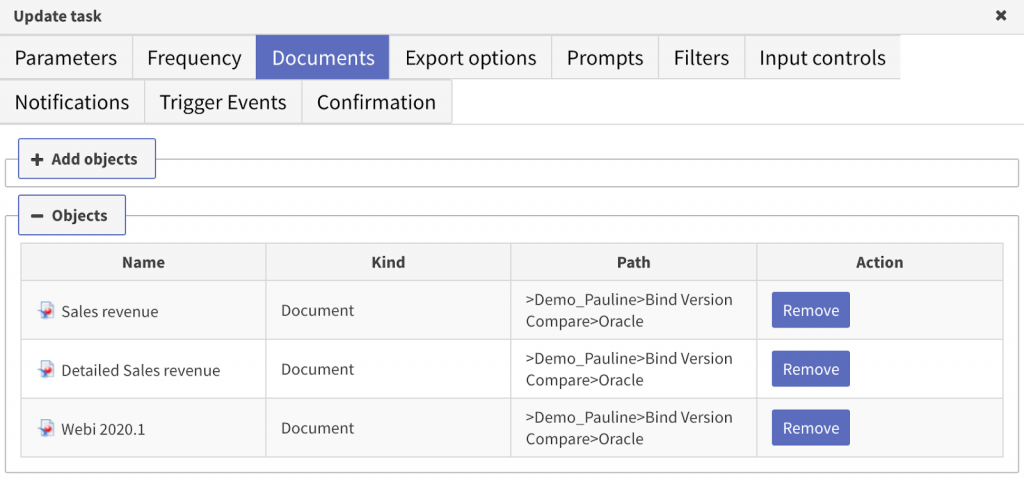 The second stage is task comparison which includes:
Selection of reports to compare

Selection of regression criteria (structure, data, style, images, execution time, etc)

The outcome of the results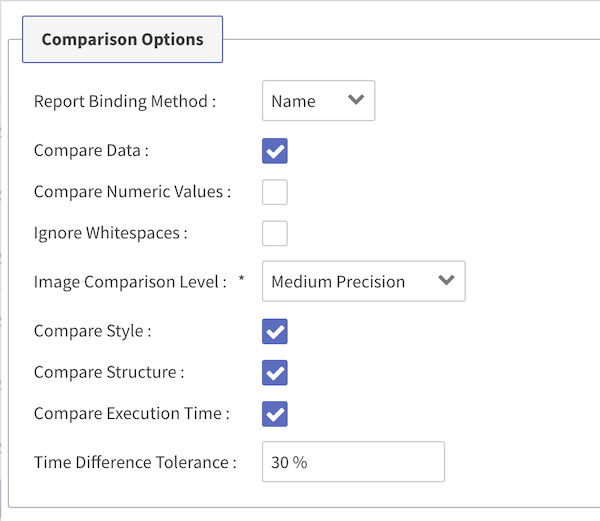 Once 360Bind has analyzed your reports this is what the comparison will look like: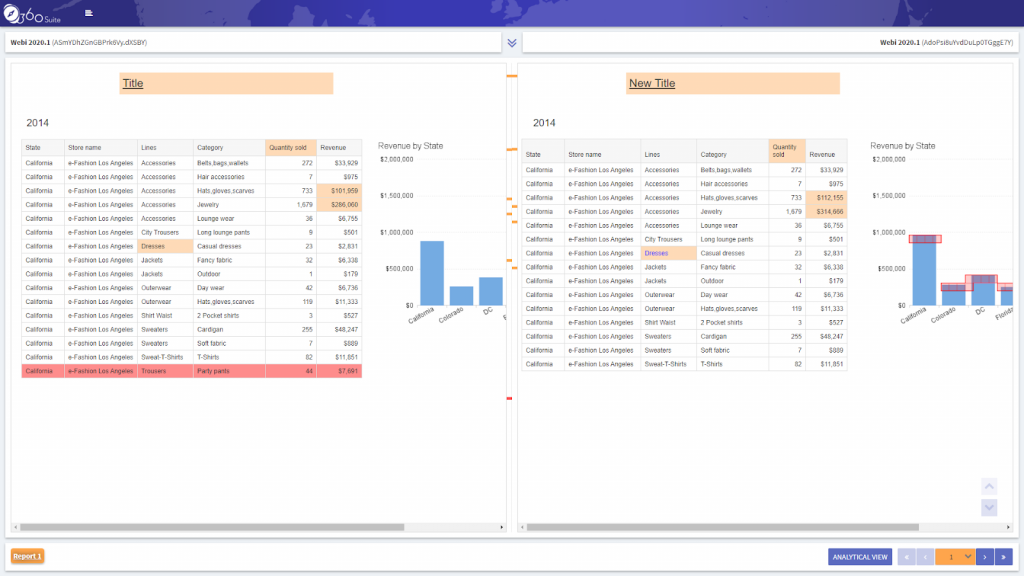 The orange text boxes are the differences in the data between the two reports. You can also find a complete demo of this here. The cells highlighted in red show data that is missing or has been added. 
360Bind also provides:
Use Case
One of our customers France AgriMer carried out a migration from SAP BusinessObjects XI 3.1 SP07 to BI 4.2 SP02 in which they had 12,000 documents, 730 users, and 70 Universes in their environment. They implemented 360Suite solutions to help regression test the reports they wanted to migrate over. Firstly they needed to decide which reports to include in the 360Bind testing as they were not going to test all 12,000 of them! They did this with 360Eyes; this solution reviews usage and non-usage as well any duplicate reports to help decide which reports to test, and so after this analysis, France AgriMer tested 240 reports. It took 360Bind 1.5 hours to execute all the reports and comparisons, then 1 hour to identify all the regressions. Our client found 28 documents containing regressions. 24 documents with data and image regressions, and 17 documents with just data regressions. They then proceeded to identify the reason behind these regressions which was duly down to a calculation engine change. France AgriMer thus proceeded to carry out an impact analysis of their SAP BusinessObjects platform to identify all documents with this error and bulk update the variable to resolve the regression using 360View. 
And the results using our solutions? A total of just 4 hours to identify all regressions contained in 28 reports and the impact of those regressions on 12,000 documents on their SAP BusinessObjects platform! 
Conclusion
Regression testing and more importantly automated regression testing will not only save you time, money, and resources but also provide you an automated methodology that is 100% reliable and give you confidence in your data. Eliminate the need for time-consuming, costly, and manual testing today with 360Bind.