Don't Get Caught Out By Surprise — How 360Suite Can Help Execute Your Business Objects Contingency Planning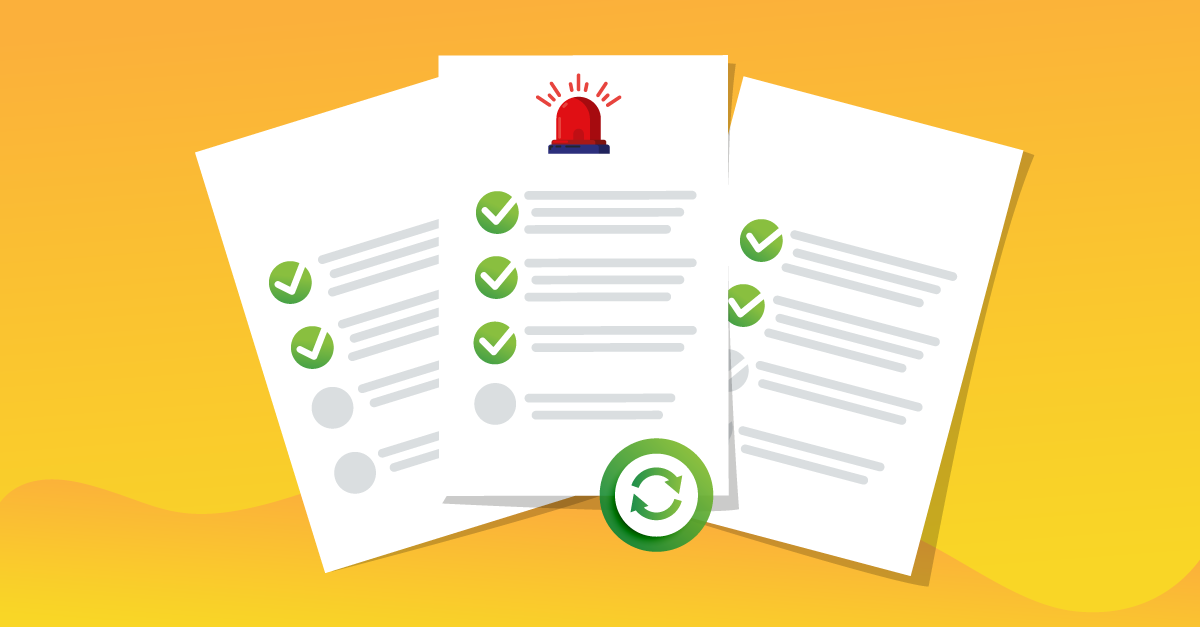 "A good plan today is better than a perfect plan tomorrow"
Maintaining business continuity in your SAP BusinessObjects environment is vital to ensure users can access everything they need, but sometimes things can take a turn for the worse. When this happens you need to know that you can go back to the moment when everything was running smoothly. To help do this? Have a contingency plan in place from the beginning. 
Analytics are very complex in an organization as they are connected to multiple data sources and information is shared via the BI solution or via collaborative solutions. If something goes wrong, restoring SAP BusinessObjects should not only be seen as a System restoration but as a Systems restoration due to its interconnectivity to other systems. The best approach is to see it as a Systems restoration i.e. anything it connects with so you see the bigger picture.
You all know the famous expression "If you fail to plan, you're planning to fail", and if one day your server goes down and you don't know what to do, you might get a few "I told you so's" when someone asks you for the plan! Proper Business Objects contingency planning will allow you to have continuity in your SAP BusinessObjects platform.
The 6 Principles of Business Objects Contingency Planning 
A contingency plan doesn't just come out of thin air — it needs to be properly thought out and there are 6 principles to help with this:
1. Understand organization contingency strategy and how Business Objects fits in:
Do you understand MTD (Maximum Tolerable Downtime), RTO (Recovery Time Objective), and RPO (Recovery Point Objective)?

Is the strategy for individual Information System or Information Systems?
2. Understand the impact of SAP BusinessObjects:
How critical is Business Objects in your organization? 

What and where are data sources coming from (complex for Analytics solutions)?

How critical are your reports: SOX, GDPR, CCPA, FISMA, HIPAA?
3. Create a contingency plan:
Determine where the RTO and RPO are.

Ensure integrity against modification (ex. Corrupted VM) and Destruction of information.

Ensure Restored Content is accurate, no regressions and no objects missing.

Ensure security permissions are restored as planned.

Should you go for a Full backup? For a VM? For a Differential backup?
4. Document and train:
Ensure the plan can be executed by other admins and or other team members.

Ensure you have a comprehensive checklist.

Document each step and update when necessary.

Train people involved in the process, to ensure they have the proper technical skills.
5. Ensure plan testing and maintenance:
Test your plan on a regular basis and after each upgrade/migration.

Consider how to deal with Data loss during the restoration.

How to deal with Deleted users and content that happened during RPO.

How to deal with Regulated SOX content during RPO.
6. Ensure you can rollback to the initial site 
Test a real rollback — how long does this take and does it really work?

What is the RPO?

How to benchmark before/after for performances. 
Can you relate to one of these? 
There could be various different scenarios where you would need to put a contingency plan in place, and maybe you are or have experienced one of the following:
I broke the server (software): something happened and now no longer works. 

Deleted or corrupted critical content: users deleting content on personal folders and/or somebody made changes to an object and it's no longer working e.g. working directly in the Production environment.

Malicious actions: e.g. a user is unhappy with something and so deletes a file in the FileStore.

Data center is not available.

The server is down. 
If your SAP BusinessObjects resources are on the same server then a simple VM backup will be a viable solution if you can accept to lose some content. However, if they're distributed across multiple servers then a VM backup is not suitable to successfully recover from a disaster — you would need to restore all the resources at the same point in time incurring in a loss of content. Yet, the best Business Objects contingency planning solutions to cover all scenarios are to have VM backups and also technology that enables SAP BusinessObjects incremental backup restoration and replication capabilities.
Currently in SAP BusinessObjects you're most likely working offline on the .lcmbiar file, yet this isn't the most reliable way and can get corrupted, plus it won't work across different versions. You will also lose anything that has been created in between. You need to ask yourself whether this is acceptable or not for your organization? Other people will restore off-site that involves restoring the backup, fiddling with SIA and you'll need extra technical knowledge all adding to the server downtime.  
Avoid Long-Term Disasters With 360Suite
So, how can you handle all this with 360Suite? Our solution, 360Plus, is the missing link. It allows you to recover from any scenario, even the worst possible one you can think of, and you can restore absolutely any object due to its incremental capability. When you backup for the first time, 360Plus will backup everything, from then it will only backup what has been changed so in some cases your RPO can be very short. These backups can also be automated. And, if something is accidentally deleted, you can simply restore it from a real Recycle Bin, as opposed to Business Objects where some things are deleted forever. What's more, if a Universe or piece of content is corrupted, it doesn't matter as our solution can restore the version. 
360Plus also allows you to carry out automated rollback specifically for those who want to synchronize environments. For example, you have your Production environment and DR server which are up and running but the nightmare with SAP BusinessObjects is how do you keep these two servers synchronized? The answer: 360Plus! One of our customers implemented this solution for their Disaster Recovery Plan and shared their success story to the community.
Conclusion
Proper Business Objects contingency planning involves understanding the impact SAP BusinessObjects has on your organization, documenting every necessary step, training others, and ensuring testing in order to ensure business continuity if disaster strikes. If a disaster occurs, you can be reassured that 360Suite solutions will back up and restore any of your lost content. Why take the risk when 360Suite can give you peace of mind.