Flag. Backup. Archive.
The recipe to a perfectly sized
SAP BusinessObjects environment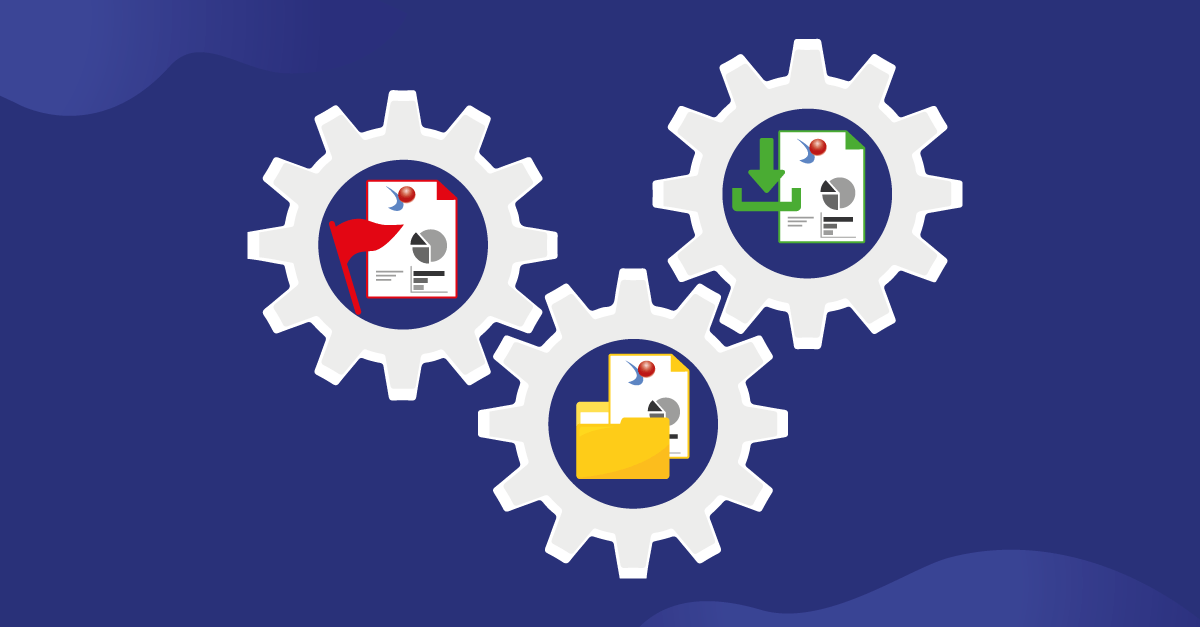 Do you have clothes in your wardrobe that you haven't worn in over a year but you keep them for that "just in case moment"? You keep buying new clothes without throwing out the old ones meaning it's a challenge to even close your wardrobe. This is probably the same case for your SAP BusinessObjects platform — you have content that hasn't been used in a while just sitting there. The issue with this is that it's taking up valuable space in your platform for more important content, thus causing migrations to run longer, and increasing chances of regressions and backup times. Just like doing a spring clean of your wardrobe once in a while is healthy, it's also healthy to do the same on your SAP BusinessObjects platform. Here I'll explain how to carry out Business Objects archiving easily with 360Suite. 
What Is Business Objects Archiving?
Archiving in SAP BusinessObjects is a very manual process, there's no doubt about it. To choose the content that you want to archive you either ask your users to list the reports they no longer use (which 9 times out of 10 they'll say they use all of them) or you use the audit universe in SAP BusinessObjects. However, this is very difficult to exploit because the universe structure isn't simple and will not show unused documents, only documents with usage appear in the BOBJ Audit. This list will then need to be validated by managers. From here, you'll need to create a BIAR file to store all the documents you want to archive. You can then either move this to an archive folder or delete them completely. As you may already know there is no way of mass deleting documents, you'll have to manually delete each resource one by one. 
The 360Suite Way
Now with 360Suite, archiving and cleaning up your SAP BusinessObjects platform no longer has to be a tedious affair. There are four steps to the 360Suite way: flag, backup, archive, and automate. 
1. Flag 
Let's say you want to find content that hasn't been used in the past year. 360Eyes will gather all the content based on specific parameters. Firstly, name your flag, for example, #TOARCHIVE, then choose the time frame in months (e.g. 3, 6,13 months, etc). The type of content that can be flagged are WebI, Crystal, Deski, Explorer WorkSpace, Xcelius, QAAWS, Analysis OLAP, and Design Studio, Agnostic, Hyperlink, Lumira, and Shared Element. Once the 360Eyes job runs, it will scan all BI content and add to the description field of any content that meets the criteria in the parameter file. 
This is the result of the 360Eyes job tagging #TOARCHIVE for a document that meets the criteria specified for Archiving:
2. Backup
Wouldn't it be great if we could restore something that was deleted? Well, 360Plus can do just that! Once you've flagged the content that you want to archive, it's important to back it up in case something gets deleted by mistake. If 6 months down the line, a user can't find the report they need, you will be able to restore it in seconds.
3. Archive 
You've flagged your unused content and you've got a backup in place, now it's time to auto-archive your unused content. You can achieve this in a number of ways:
With 360View, you can create an administration task that will hide the flagged objects by setting a specific SAP BusinessObjects access right. This will hide them from users. Only the Administrator is able to view, edit and manage those resources until they are unarchived. 
The advantage of this method is that the objects will still exist on the platform and can be easily unarchived and made available to users. However, they will still be taking up disk space and performance won't change.
With 360Plus, you can create a BOBJ Promotion task that will promote the flagged objects to another folder, either on the current SAP BusinessObjects or onto another SAP BusinessObjects system. This way, if you wish, you can permanently bulk delete the objects, using the source objects removal function, but with the option of retrieving them at a later date. We like to refer to it as "pseudo-archiving". 
The advantage of this method is that you can physically remove the content whilst still maintaining a copy that has the same CUID.
If instances are the type of objects that take up a lot of disk space, then you can use 360View to archive them. This option will export WebI document instances as files (e.g.: as .wid, PDF, XLSX files, etc) and their related folder hierarchies from the SAP BusinessObjects filestore to a given location, such as a NAS or a SAN. The method allows you to free up precious space where the filestore is installed, as scheduling-heavy companies are typically subject to a large number of generated instances.
4. Automate
What's great about 360Suite solutions is that this process can be scheduled so you don't have to worry about cleaning up your environment. You can set it up so that content that hasn't been used for a given amount of time automatically gets archived.
How Are 360Suite Customers Carrying Out Business Objects Archiving?
User Feedback First, SAP BusinessObjects Archiving Second
Sometimes content cannot just be deleted without getting feedback from users, and this is exactly how one of our customers approached their SAP BusinessObjects platform clean up. They decided to carry out one archive per year with two different processes in place; one for public documents and one for personal documents. For public documents, users have to confirm deletion and for personal documents, users have to inform the administrator which unused documents they want to keep. 
This is a brief explanation of the customer's process:
Public Documents
Generate Excel documents listing all docs that haven't been used the past year. We generate one file per project, using the reports from

360Eyes

and BO Publications Excel files generated from 360Eyes are uploaded to their Google Drive and shared with project maintainers. Excel files contain OpenDoc links so that projects can link to documents quickly and check if they are needed.

Project maintainers flag docs with YES if it's ok to delete. Multiple people can work on the spreadsheet file (Google Drive handles this well).

When all project maintainers have flagged their content, they produce merged csv files with CUIDs that were flagged, using reports from 360Eyes. This is the content they delete.

360Plus Backups are running daily so they have backups in place. If ever something is deleted that needs to be restored they can always get it back using 360Plus.

The final stage is to bulk delete all the flagged content thanks to 360View. 
Personal Documents
Generate Excel files, one for each user, with 360Eyes, and send it to users by email via BO Publication.

Users are asked to open the document they need via OpenDoc Link and press the Save button once if they still need it. This updates the modified date for the document.

After a certain date, they run the same report again with 360Eyes so they can see if docs have been updated since they sent the email.

All content that was not updated will be deleted.
This process was critical for success to make sure their SAP BusinessObjects platform stayed in order and performance wasn't compromised due to unused content taking up valuable space. Having user involvement also reduced the risk of content being deleted when it shouldn't have been.  
Spring-Clean Your SAP BusinessObjects Platform With Ease 
Archiving and cleaning up your SAP BusinessObjects platform no longer has to be a task to dread. With 360Suite solutions, you can schedule your Business Objects archiving to allow you to focus on more worthwhile tasks. Cleaning up your platform will improve your performance, increase disk space, and reduce regressions during upgrades or migrations. Does it sound like something you'd want to put in place? Get in contact and we'll get you up and running.