Metadata is "data about data." In the context of Business Objects, metadata answers questions about what is going on behind the scenes.
Business Objects stores metadata in three locations: the Central Management Server (CMS), FileStore (FRS), and Auditor. To understand the difference between the three locations, consider a bank analogy. The CMS is like the bank clerk, who verifies the identity (security level) of customers (users) and helps them to access services (content). The FRS is like a bank manager, who manages the actual accounts (objects and instances). The Auditor is like a strategy consultant, who gathers information to analyze the big picture–who is using the bank (Business Objects), who are the power customers (users), and what services (objects) are they utilizing the most?
Although Business Objects stores this information, it doesn't provide easy access to it. Metadata stored in the CMS is encrypted and can only be read with a Business Objects application called Query Builder–a  tool that requires the expertise of a Business Objects administrator. Querying the CMS also reduces system performance. Metadata stored in Auditor can be difficult to query because Auditor is large, complex, unorganized, and not designed for reporting purposes. Metadata stored in FRS–a treasure trove of information–can't be accessed at all!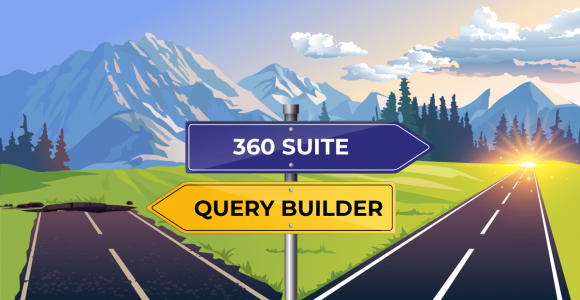 360Suite makes it easy to access the metadata stored in Business Objects. It gathers metadata from the CMS, Auditor and FRS, stores data in a queryable database, and displays data in prebuilt Webi reports. This architecture–running queries on the 360Suite database rather than the production CMS–has minimal impact on the performance of Business Objects.
360Suite gathers metadata by taking snapshots of the environment at scheduled intervals–often once per day or week during off-peak hours. Snapshots provide a complete picture of the current environment, particularly since they open up FRS. Series of snapshots provide a historical record of the environment, which serve as a form of backup. Keeping historical records of metadata, and more specifically Auditor data, allows Business Objects administrators to clean up Auditor when it gets too bulky (a possible root cause of BOBJ instability).
By gathering and displaying metadata, 360Suite enables organizations to conduct BI on BI–to manage the performance of their BI environment. 360Suite BI on BI provides information that is necessary to optimize Business Objects, which saves money, enhances security, ensures regulatory compliance, and improves performance.
Save money by understanding real usage (users and sessions) in order to make smart licensing decisions (e.g., select the appropriate license types, including ideal number of named users and concurrent sessions (NUL and CSBL)).

Enhance security and ensure regulatory compliance (GDPR, SOX, FISMA, HIPAA, etc.) by understanding who is accessing what information–when, where, and why–and highlighting abnormal behaviors.

Improve administration and performance with activity-based information (e.g., number, location, and types of documents and instances, usage frequency, session peaks, etc.)
360Suite also provides full data lineage and allows organizations to compare environments across locations and versions. By opening FRS, 360Suite makes it possible to perform impact analysis–to understand what reports/universes use specific objects/functions. Finding this information without 360Suite is like scouring the internet without a search engine! 360Suite metadata can be exported, and deleted when it's no longer necessary.
Why 360Suite? As an SAP technology partner, GB&SMITH developed 360Suite solutions to enhance the Business Objects experience, making it easier, faster, safer and cheaper. 360Eyes is the 360Suite flagship solution. It closes Business Objects loopholes by providing full access to metadata, combined with impact analysis. These functions are essential to modern organizations, which rely not only on business intelligence, but on understanding the metadata behind that intelligence.