Collibra x Business Objects:
A New Integration for Unified Data Governance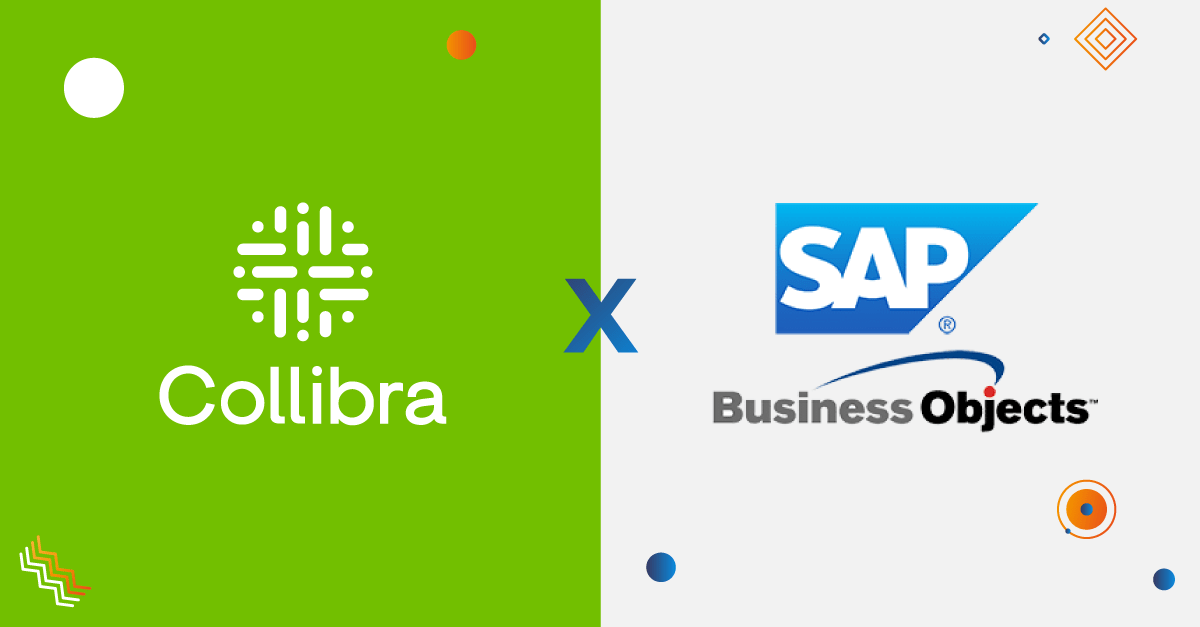 Introducing the Business Objects + Collibra integration!
Everyone understands the importance of having accessible and reliable data for informed decision-making. But suppose you're among the organizations that have adopted both the Collibra Data Intelligence Cloud and SAP BusinessObjects as part of your data and analytic tech stack. In that case, you're probably aware of a gap in your data visibility and governance strategy—namely, there isn't a native way to import SAP BusinessObjects metadata into Collibra. 
At Wiiisdom, we value extensibility and integration, we are both a Collibra Technology Partner and an SAP Solution Building Partner so we set out to bridge the data accessibility gap between these two platforms.
We are thrilled to introduce the Collibra Extension for 360Eyes, giving you a panoramic view of your organization's metadata landscape.  
How does the extension work?
Available for 360Eyes customers as a fully supported solution, the Collibra Extension makes it easy to find, understand, and access SAP BusinessObjects metadata, map lineage, and deliver unified governance.
The Collibra Extension leverages Collibra APIs and the SAP BusinessObjects SDK. The APIs ingest SAP BusinessObjects metadata from 360Eyes into the Collibra Data Intelligence Cloud, creating assets and relations for elements such as SAP BusinessObjects Server, Folders, Documents, Documents' contents, Data Providers, Universes, Universes Class, and Universes Objects.
Your path to unified and reinforced governance
So, what's in it for you? The Collibra and Business Objects integration will allow you to:
1. Easily find trusted data assets
Get a complete and accurate view of your SAP BusinessObjects metadata from 360Eyes to the Collibra Data Intelligence Cloud allowing you to centralize and combine metadata for unified data access. This will foster collaboration and informed decision-making. 
2. Trace data flows end-to-end
Automatically map SAP BusinessObjects data elements to fully understand data lineage across your organization, helping you quickly understand the impact of potential changes by tracing data flows from end to end. 
3. Elevate value and compliance 
By integrating SAP BusinessObjects data into Collibra, you will get a complete picture of your data ecosystem, thus strengthening compliance to meet business and regulatory requirements.
Elevate your Data Journey with the Collibra and SAP BusinessObjects Integration
We're thrilled to bridge the gap between Collibra and SAP BusinessObjects, enabling you to gain a complete view of your data, map data lineage, and deliver unified governance. To learn more about the Collibra Extension for 360Eyes (and our other SAP BusinessObjects products!), please get in contact with us today.