Lire cet article en Français

One Step At A Time: How Howdens Joinery Group Is Implementing 360Suite For Their SAP BusinessObjects Architecture Projects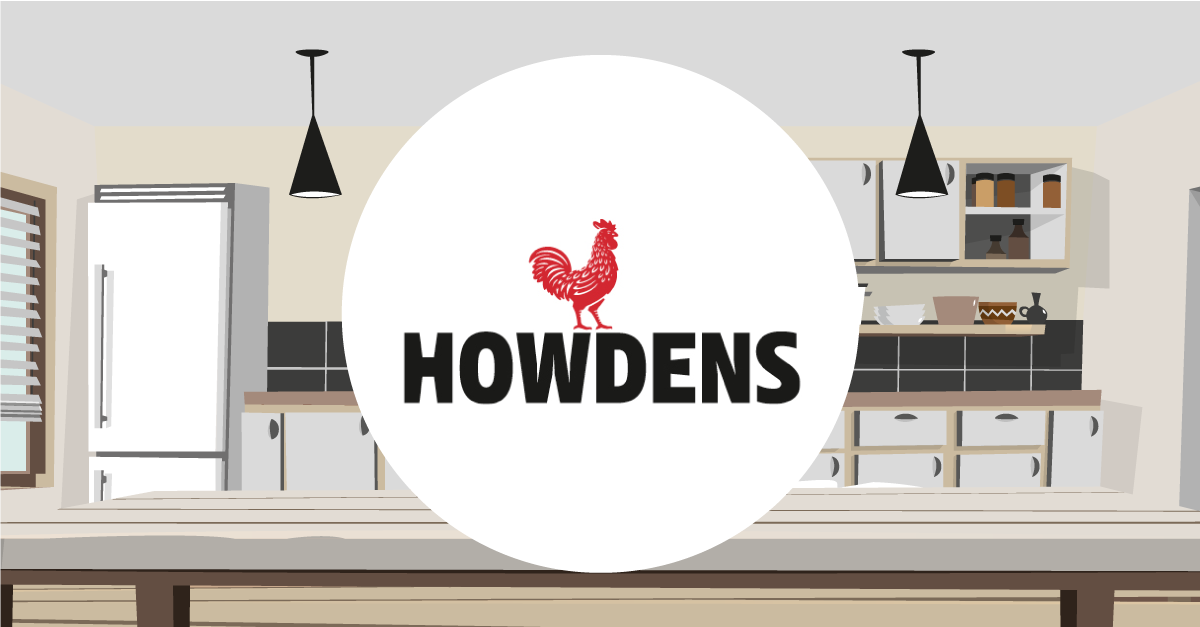 Introduction
Howdens Joinery Group is the UK's leading kitchen supplier of kitchens and joinery to trade customers. Founded in 1995, with over 10,000 employees and nearly 500,000 account holders, Howdens is on an insightful BI journey. Within their BI environment, Howdens has 550 WebI users, 58,000 WebI reports, over 1600 universes, and alongside that over 200 BEx users and 300 BEx reports — certainly, a large BI environment to manage. 
Here at 360Suite, we've had the opportunity to help them along the way by implementing an array of our solutions to successfully carry out their different projects: an upgrade from SAP BI 4.1 to SAP BI 4.2, a BW Migration to HANA and, helping them comply with GDPR by tagging personal and confidential data to then locate in SAP BusinessObjects, as well as automating their administrative and maintenance processes. They invested in 360Suite in 2017 which has allowed them to successfully carry out their big projects on their SAP BusinessObjects architecture so much faster and more efficiently. 
SAP BusinessObjects Upgrade from 4.1 to 4.2
Back in 2019, Howdens completed its SAP BusinessObjects upgrade from BI 4.1 to 4.2 through a side by side approach, going from a physical to a virtual machine. One of the challenges that faced them was the risk of failures in their financial reporting. To overcome this, they implemented 360Bind for automated regression testing on their reports. Howdens successfully tested more than 800 reports in batches overnight for this upgrade project, and this was a massive cost saving for the testing analyst because they did not need to prep reports, schedule them, and then manually review them — they simply needed to review the 360Bind logs and were free to focus on any errors found. To be able to test reports with confidence saved the team significant amounts of time and cost. Howdens were able to take reporting failures from 100 to nearly 0 with the number of re-runs decreasing massively. Even the Operations team was worried because there were fewer and fewer failures! 
The group also implemented 360Plus for this SAP BusinessObjects architecture upgrade project to back-up all the content in case there were any teething problems during the migration. Any problems and 360Plus would allow Howdens to restore reports or folders within minutes. 360View also came in very useful for Howdens so that they could conduct a full security review of their environment before the upgrade. This allowed them to see who had access to commercially sensitive information and whether any accesses needed to be changed. 360Eyes also allowed them to explore reports, universes, and user groups to see if any unused content could then be automatically archived using 360View. 
Database Migration from BW to HANA
At the time of writing this article, Howdens is currently in the process of carrying out a universe data source migration from BW (BEx) to HANA 2.0. It is a massive database transformation project for our customer because they will have to re-do everything as they are transforming and changing the way they work. They currently have over 1,300 universes but hope to change everything to simply have a handful of universes to do the job with the goal to rebuild the HANA views to be more intelligent. 
The driver behind this decision came from the inability to expose the Exit Variable from BEx to the Business Layer of the universe as a filter. This means that Howdens has one universe and BEx query per required time restriction which results in a massive proliferation of universes. There was also user confusion, many administrative burdens and it will also help them prepare for the future. 
Howdens implemented a selection of our solutions to help prepare their Business Objects architecture for this migration: 
360Eyes
360Eyes allowed Howdens to carry out a complete spring clean of their environment as well as redesigning the new universes and HANA views. Our solution showed them if they had unused universes or objects, unused or duplicate reports, user accounts that could be disabled, and also allowed them to clean-up any schedules. Remember it is not very useful to migrate unused content that will take up important space in the machine.
360Univ
To save Howdens even more time, 360Univ was put in place to standardise the BEx universe object names in one bulk update. 
360View
360View came in very useful to explore reports, universes, and user groups to see if any unused content could be automatically archived. In addition, they could automate many maintenance tasks (e.g. update owners, purge reports), repoint WebI reports in bulk, and conduct a full security review of their environment before the upgrade.
360Bind
Again 360Bind is and will be an essential solution for Howdens in this database transformation project. They will regression test all migrated reports to confirm that they all still run and display the same results in HANA. 
360Plus
Like any migration project, it is essential to have a back-up system in place in case something goes wrong. In Howdens case this is a massive project so they are implementing 360Plus to be able to maintain their platform integrity and rollback to previous versions if necessary. 
Implementing an array of 360Suite solutions for this SAP Business Objects architecture project will significantly save Howdens both time and cost to ensure the migration to HANA goes smoothly. 
Howdens are also carrying out on-going maintenance to their environment by automating as many manual tasks as possible. They also plan to leverage 360Univ in the future for GDPR reasons as compliance and protecting their customers' data is next on their list of tasks to face. 
Conclusion
Howdens Joinery Group has and is still going through a very interesting BI journey, and thanks to the 360Suite solutions they've been able to successfully migrate from SAP BusinessObjects 4.1 to 4.2 and start their database transformation from BW to HANA. Solutions such as 360Eyes, 360View, 360Plus, 360Bind, and 360Univ are helping organisations all over the world achieve their BI goals. 
If you want to understand more about how we can help you in your migration projects, simply get in contact with us.