MSU Are Dead – Convert your
SAP BusinessObjects
Multi-Source Universes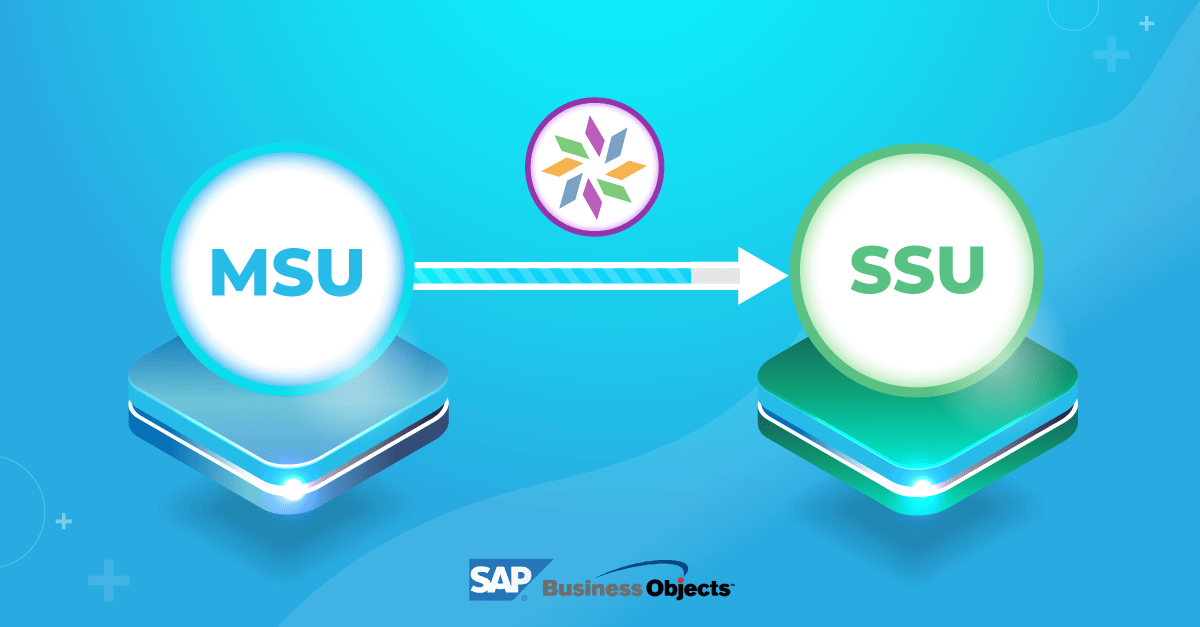 First UNVs, Now MSUs
We all know UNVs are dying out. We all know organizations need to migrate to UNX before the end of 2027. But what we might not all know is that Business Objects Multi-source universes (MSU), which are in UNX format, are also dying out and will no longer be supported at the end of SAP BusinessObjects BI 4.3 or even exist in BI 2025.
As SAP states in its Statement of Direction, they will be releasing a new version of the BI suite code name SAP BusinessObjects BI 2025. Within it, it excludes several different components from the current version, including MSU and any associated connectivity. This article will explain what this means for those with MSU and how to overcome this problem. 
What are Multi-source universes?
MSUs were first introduced in SAP BusinessObjects 4.0 to make it easier to combine and merge data from different databases such as SAP BW, Oracle, SQL Server, and others. Think of it as a kind of self-service, no/low-code, "ETL" process within the universe! 
With the help of the Information Design Tool (IDT), you can create Data Foundations that support one or more connections. Known as multi-source enabled data foundations, these can be added at the initial data foundation creation stage or anytime later but they only support secure connections, and the universes based on this type can only be published to a repository. Multi-source-enabled data foundations support most relational connections that are supported in single-source data foundations and even support SAP BW and SAS connections that are not supported in single-source data foundations. 
Important to note: When you create a Data Foundation for a Universe (UNX) you have to decide if it will be a Single Source (SSU) or Multi-source (MSU). But you cannot change your mind. An SSU can not be changed to an MSU and an MSU cannot be changed to an SSU.
360Suite to the rescue!
360Suite is doing the impossible once again. As always we want to support the community in making sure they can always use the latest versions of SAP BusinessObjects and that means helping where it hurts: Migration, Upgrades, and Testing.
Not only can we help you with converting your Universes (UNV) to Universes (UNX), we are now introducing the ability to convert from Multi-source UNX (MSU) to Single-source UNX (SSU). So, if you have UNX-type Universes with a Data Foundation set to Multi-Source, and that Data Foundation only has a single connection, we are here to help!
360Suite doesn't stop there either! Once you've converted your MSUs to SSUs, you'll want to back up, repoint your WebI reports, and test. To help you with this, download our guide where we explain how to achieve all this with our SAP BusinessObjects governance solutions.  
On your marks, get set, convert!
It's time to start thinking about converting your MSUs to SSUs today because before you know it, 2027 will be upon us and they'll no longer be supported. 360Suite solutions allow you to convert them quickly and hassle-free. If you would like to discuss your project, get in touch with us today.