How to convert your UNV to UNX like a pro.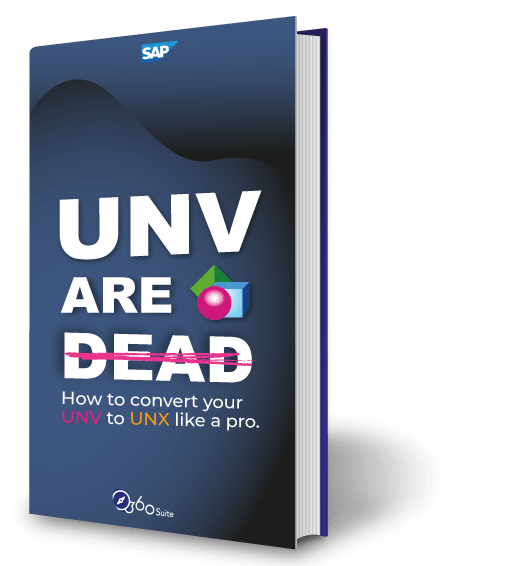 Preface
UNV Are Dead
Long Live UNX
Convert Your UNV to UNX in a Few Simple Steps
Tips and Tricks for a Smoother Conversion
How are 360Suite Customers Converting UNV to UNX?
Make the Move to UNX Today
Useful Resources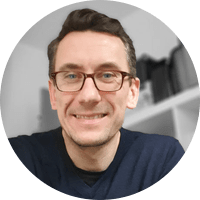 " It is high time you migrate your unv to unx "
Grégory Botticchio, Director, 
Analytics Product Management at SAP.
Preface
SAP BusinessObjects Semantic layer is the core technology developed by Business Objects back in the 1990s. At that time, the objective was to provide the ability for Business Objects users to receive their data, analyze it, and share it in the manner of their choice. To achieve this vision, the Business Objects universe was created. 
With the release of BI4.0 in 2011, a new application to create universes was provided: the Information Design Tool, with the ambition to promote its usage to create universes and other things such as shared queries which can be reused in other SAP BusinessObjects client tools. 
The objective was clear: replace the original Universe Designer tool by providing the same capabilities, and more, and an easy migration path to this new Information Designer Tool.  
With the releases of SAP BusinessObjects BI4.1 and BI4.2, we have continuously supported both universe applications. The difference is that the semantic layer innovations were only provided in the Information Design Tool, creating a greater value proposition compared to the Universe Designer Tool. However, with the recent release of the SAP BusinessObjects BI4.3, we decided it was time to streamline and focus our investments on the core SAP BusinessObjects products so that they benefit most of our customers.
As a result, we intend to stop supporting the Universe Designer Tool and ".unv" type universes in order to focus on the Information Design Tool and ".unx" type universes. This end of support is scheduled for 2027 and we believe this leaves enough time for our customers to make the inventory of their ".unv" universes and plan the best conversion path for them.
Far from being a trivial exercise, the census of ".unv" universes, determining which ones remain active, the number of associated Web intelligence documents, and the best migration path, can prove to be perilous, especially if they are closely linked to your decision-making processes. This is why this ebook, offered by our partner 360Suite, exists. It is there to help you by offering a methodology and the solutions to make this possible while minimizing risks, with a limited timeframe and budget.
As you will understand, far from being dead, the Universe Designer Tool application and the ".unv" universes are coming to their end of maintenance. Now is the time to consider a conversion to the Information Design Tool application and ".unx" type universes, in order to prepare for the future and to benefit from all the new innovations they contain.
UNV Are Dead
"It is high time you migrate your UNV to UNX." Grégory Botticchio, Director, Analytics Product Management at SAP. 
The message is clear: UNV are dead. SAP officially announced that by the end of BI 4.3 in 2027, UNV will no longer exist. This may be in the all too distant future but converting your UNV to UNX simply doesn't happen overnight. Imagine you have 15 years of UNVs on your SAP BusinessObjects platform, them alone probably include a few hundred tables with high levels of maintenance meaning a project such as this will take time. UNX was first introduced way back in BI 4.0, so it's not something new. We understand that universes are an important asset to SAP BusinessObjects customers and there will be a reluctance to decommission them, but since the recent announcement, it's time to put your UNV fully to rest. 
Therefore, with the upcoming retirement of UNV, we have put together the important steps to take to convert to UNX, tips on how to facilitate the project with the 360Suite solutions, as well as a real-life example of how our customers carry out such a project.