SAP BusinessObjects BI 2025
What do we know about it?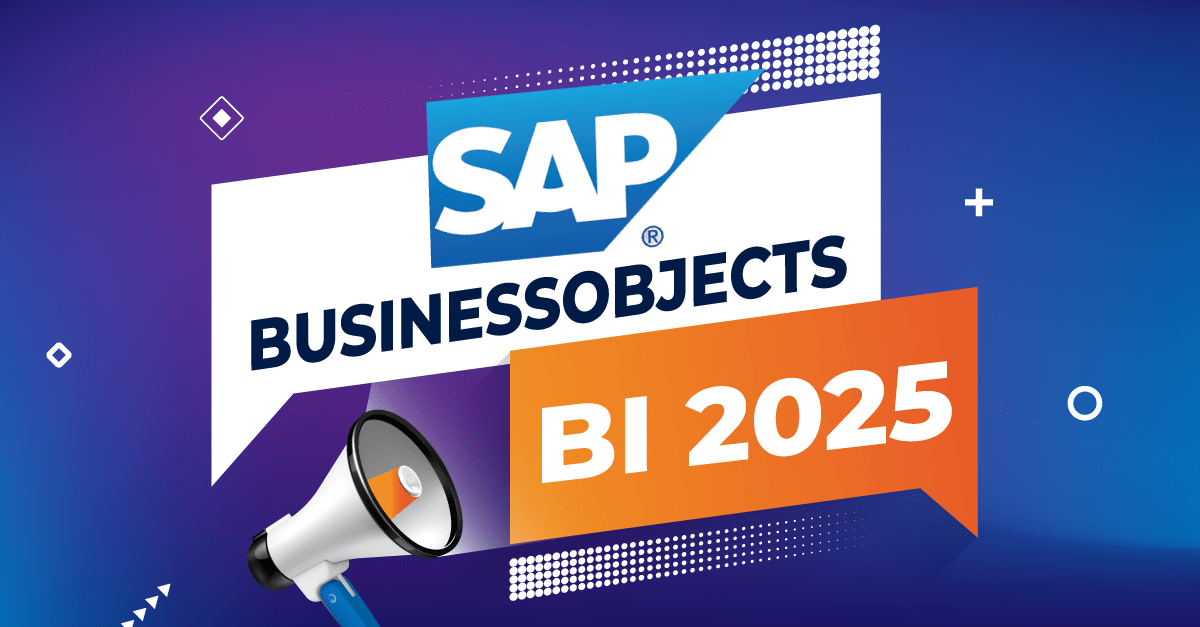 A new era for SAP BusinessObjects
"SAP is committed to continuing to invest in the on-premise BI suite." 
This. Is. Big. News. 
In the past, SAP was unsure of the future of SAP BusinessObjects by firstly announcing its end-of-life, then introducing a hybrid mode, and as of June 2022, in their Statement of Direction, SAP officially announced they would continue to invest in SAP BusinessObjects with a future release code name SAP BusinessObjects BI 2025. 
The future's bright, the future's SAP BusinessObjects 😉
What is SAP BusinessObjects BI 2025?
BI 2025 is the next SAP BusinessObjects release after BI 4.3 which will be available by the end of 2024. Customers will have the choice of staying on-premise or moving to the cloud, whether that be on SAP Analytics Cloud (SAC) or the Private Cloud Edition (PCE). 
This future release will only focus on the most-adopted tools which will include:
Web Intelligence

Single source .unx universes 

Crystal Reports Classic

SAP Analysis for Microsoft Office

BI platform (includes the BI Launchpad)
SAP BusinessObjects BI 2025 will thus provide on-premise customers more time to plan their BI roadmap to the cloud. 
What will not be included in BI 2025?
However, while this is great news for SAP BusinessObjects customers, SAP will stop investing in certain components for this future release:

This list of components will not be included in the BI 2025 release. They will remain in the BI 4.3 version but their Mainstream Maintenance Support will end in 2025. If any of these deprecated components are important to your organization, you need to get ready to adopt the alternative solutions now.
For example, UNV will no longer be supported after BI 4.3 and so you need to start converting your UNV as early as today. UNV to UNX conversion can be a huge project so it is highly recommended you start to consider your migration path to UNX as early as possible. We published an ebook on how to convert your UNV to UNX to help you with the migration process. 
It's Never Too Early To Start Preparing
SAP BusinessObjects BI 4.3 might only just be getting into full swing but BI 2025 marks a new era for SAP BusinessObjects customers allowing them to have the choice to stay on-premise or move to the cloud. Wiiisdom is the official SAP BusinessObjects partner for upgrades and migrations so if you're considering BI 2025 and need help preparing, take a look at our 360Suite for SAP BusinessObjects solutions to discover how we can help.
BI2024