Help Yourself: Extending the Reach
of Self-Service Business Intelligence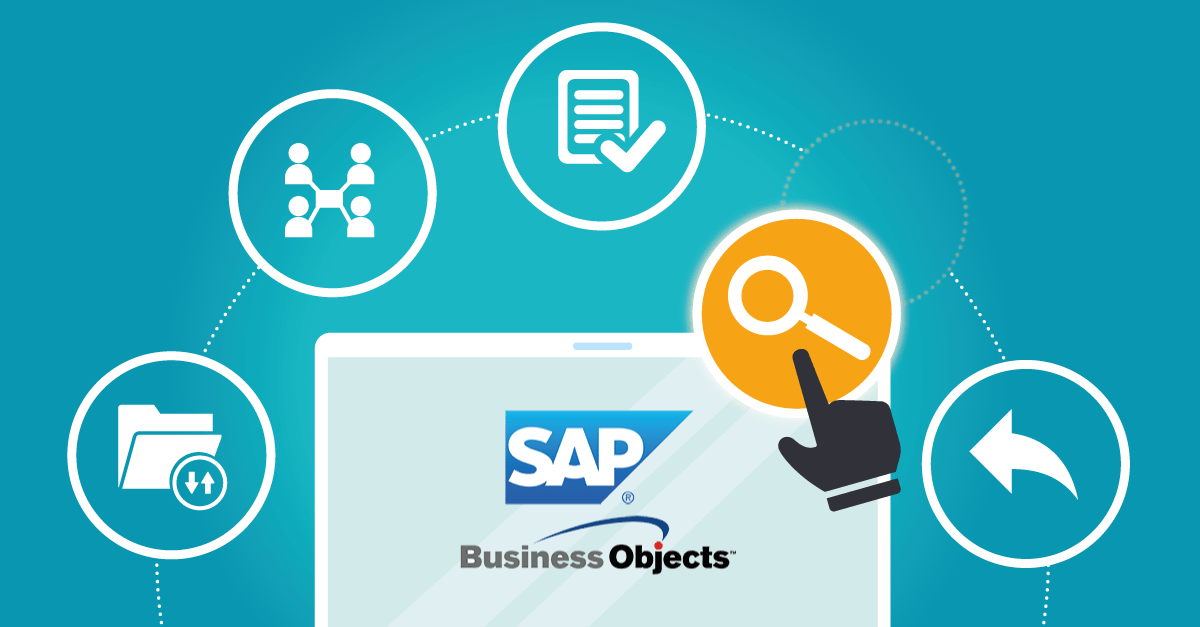 Business intelligence (BI) refers to the strategies and technologies that organizations use to analyze business information.
Traditional BI: Hurry Up and Wait
In traditional BI, IT controls access to data. Business users request reports, and report developers create them. This approach ensures high quality outputs, but it also results in lengthy delays. For one thing, there is often a disconnect between business and IT, resulting in miscommunication about what is required. For another, lead times can be lengthy; by the time IT approves a request, writes a script, and generates a report, the information is already out of date.
Self-Service BI: Power to the People
The year 2000 ushered in the era of self-service BI. The self-service model fundamentally changed the BI market by making it possible for business users to access and analyze information without relying on database administrators (DBA). The idea caught on like wildfire and was soon incorporated into products like Business Objects, which dominated the BI scene from its founding in 1990 until well after 2007, when it was acquired by SAP.
But success inspires imitation, and the current BI landscape is littered with competing self-service BI tools. Some are better for reporting, while others excel at data visualization. Self-service BI is universally popular, but there is no perfect product for all business units or all use cases, which is why the average organization now uses five different BI software solutions, according to Forrester (3.8 according to our latest study on BI trends 2020).* As the number of BI products proliferated, the industry moved beyond simple reporting to include dashboards, predictive analytics, and prescriptive analytics. According to our survey, Self-Service is one of the main objectives for BI Managers in 2020. 
* Use BI Fabric To Optimize Your Multivendor Business Intelligence Environment, Boris Evelson, Forrester, October 30, 2018
IT: Bigger Fish to Fry
Despite the increased focus on self-service, IT continues to play an important role by making BI solutions available to end users, keeping them functional, and performing data preparation work. The more that business users can do for themselves, the more that BI professionals can focus on tasks requiring their unique skill set.
Self-service: More Than Meets the Eye
Although modern BI tools incorporate many self-service features, third party solutions, such as 360Suite, can extend the reach of native self-service capabilities to reflect real-life needs.
Self-service Promotions
It may be useful for some business users and BI team members to handle their own promotions, for example from test environments to production. 360Suite makes it possible for business users to:
Enforce workflow approvals by preventing documents from being promoted prematurely

Validate promotions by comparing two environments
Self-service Rollbacks
All users occasionally delete something important or encounter corrupted files. 360Suite provides a safety net by empowering business users to restore missing content and/or revert to prior versions. Whereas traditional SAP BusinessObjects backups may be a couple of days old and/or mirror corrupted environments, 360Suite nightly, object-level, incremental backups make it possible to restore any version of any object at any time.
Self-service Version Control
Organizations stand to benefit from self-service version control of documents, Universes, and connections, but native resources often fall short. For example, the SAP BusinessObjects security lock is easy to circumvent, opening up the possibility that multiple users could edit the same "locked" document at the same time. 360Suite makes it possible for business users to:
Rely on an effective lock that uses SAP BusinessObjects security and requires owners or Administrators to check in content

Audit changes (Who changed what? When?) to satisfy regulatory requirements (e.g., SOX, GDPR, FISMA)

Include workflow approvals in releases

Roll back to previous versions of any object

Complete the check-out/check-in process directly in WebI documents or IDT

Promote versioned content
Self-service Metadata Services
Data is potential information, and metadata is a statement about that potential information. In the context of BI, metadata is extremely valuable, because it offers insight into the security and utility of BI resources. Third-party metadata services solutions, like 360Suite, centralize and process metadata inputs and transforms them into data for business. By making access to metadata self-service, 360Suite enables business users to obtain targeted metadata that is specific to their departments, so they can answer questions, such as:
Which reports are being used and which are not being used?

What users are/aren't taking advantage of BI resources?

Who modified reports and when?

What content should be archived based on age or non-usage?

What reports are widely used and could benefit from additional investment?

What are the sources of information?
Self-service metadata also makes it possible for business users to report on key metrics related to:
Chargeback: Who is consuming BI licenses and content?

Regulated Content: What BI content is subject to regulations? Who is using it and how?

Security: Have there been changes to security over time? What data was impacted?
360Suite allows business users to compare changes via snapshots and track historical information. Ultimately, self-service metadata services help users maximize the value of BI resources and keep data safe.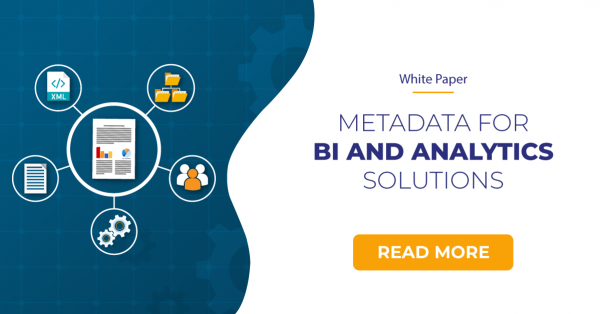 Self-service Archiving
BI is intended to support business decision-making, so it's no surprise that business users are often the most familiar with BI content. Self-service metadata access gives business users insight into how BI resources are being used. When metadata indicates that content should be archived or deleted based on age or non-usage, 360Suite self-service archiving empowers business users to act accordingly by flagging content and archiving or deleting it in bulk.
Self-service Regression Testing
Any change to an environment has the potential to impact reports. The only way to rule this out is through regression testing — running the same report before and after a change, comparing the results, and highlighting differences in data, images, structure, style, and even execution times, down to the pixel level. Regression testing is critical because BI users must be able to rely on the accuracy of report outputs. 360Suite self-service regression testing makes it possible for business users to test their own Deski, WebI and Crystal reports and obtain results while still respecting security. When combined with 360Suite automation, it reduces the likelihood of human error, speeds up the process, lowers costs, and frees up human resources.
Self-service Impact Analysis
When regression testing identifies inconsistencies, the next step is to isolate the source of the problems. Whatever is causing the regressions, whether a specific Universe object, SQL expression, or variable, it's probably impacting multiple documents. Similarly, whenever SAP BusinessObjects users alter a Universe object or a reporting source database table, column, or variable, it has the potential to impact multiple documents.
360Suite self-service impact analysis make it possible for business users to search all documents to understand lineage and the source of information. After locating all documents containing specific Universe objects / expressions / variables, 360Suite offers self-service bulk updates to correct all impacted documents with a single click.
Self-service Scheduling & Publishing
Both scheduling and publishing can be self-service. In other words, they can be handled by business users without involving IT. 360Suite offers a unique task administration console and provides additional self-service options, making it possible for business users to identify:
Scheduled jobs, timing, and frequency

Recipients and formats

Execution status, including successes and failures (entire jobs or portions thereof)

Execution times
360Suite also makes it easy to:
Reuse and easily maintain distribution lists

Password-protect delivered documents (Excel, PDF, Zip)

Apply watermarks to delivered documents containing sensitive content (Excel, PDF)

Attach custom metadata to delivered documents (PDF)

Concatenate, set the delimiter type, and select the text qualifier and character set (CSV);

Include publication results and HTML in the body of emails

Customize delivered instance names

Choose between sending an OpenDocument link notification for each document or for each email destination

Schedule publications that include mixed document types (e.g., WebI documents and Crystal reports)
Finally, 360Suite avoids the need to set up individual publishing profiles as required by SAP BusinessObjects.
Self-service Data Cataloging
A data catalog is a metadata management tool designed to help organizations find and manage large amounts of data and enable data discovery. Business users are often in the best position to know what information is sensitive and/or subject to regulatory requirements (e.g., SOX, GDPR, HIPAA, FISMA, BASEL). They can improve the quality of data catalogs with self-service tagging of sensitive data.
360Suite makes it possible for business users to export Universe object descriptions and document metadata to Excel, tag it, and push it back into an SAP BusinessObjects Universe without involving IT.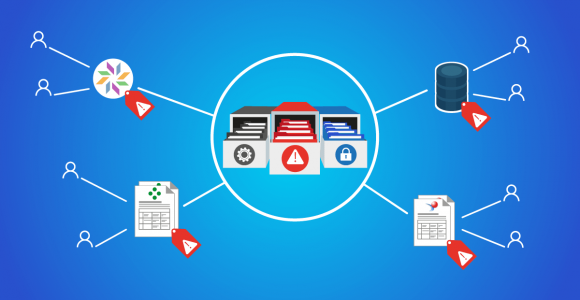 Beware of Solution-Caused Problems
There are many third-party solutions on the market that promise to extend the reach of self-service BI, and it can be hard to distinguish between them. Choose carefully. Solutions that violate BI licence agreement(s) have the potential to create more problems than they solve. The ideal solution:
Is

certified

by the application(s) it supports

Is compatible with the

latest version

of the applications(s) it supports soon after release, including participating in Beta programs

Leverages application software development kits (SDKs) and avoids overriding security

Is web-based and therefore easily deployed

Is easy to use

Offers excellent customer support

Tightens granular security to offset the increased risk associated with self-service features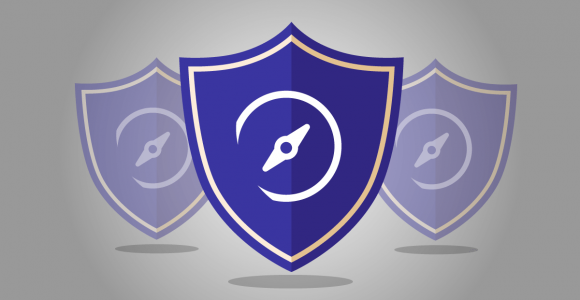 Aim High
In 1990, Business Objects introduced the world to self-service BI. Almost 30 years later, the marketplace is full of competing products claiming superiority for specific applications. Most BI tools offer self-service reporting, but they don't extend the self-service concept into other areas that could empower business users and ease the burden on IT.
Third-party solutions, like 360Suite, fill that gap. 360Suite stands out from the pack because it safely and effectively extends the reach of self-service BI to include promotions, rollbacks, version control, metadata services, archiving, regression testing, impact analysis, scheduling and publishing, and data cataloging. Some of these tasks are suitable for the average business user; others are best done by experienced power users. In any case, the more that business users can do for themselves, the less reliant they are on IT. This gives business users more control over the intelligence designed for their benefit and frees up IT to focus on other important tasks. 
For more than a decade, 360Suite has helped hundreds of satisfied customers, including some of the world's biggest companies, save time and money by maximizing the potential of existing BI resources. Even the Business Objects co-founder, Denis Payre, gave 360Suite a vote of confidence when he joined the board of directors. Let 360Suite help you help yourself by extending the reach of self-service BI.