Wiiisdom – formerly GB&SMITH – is the company behind 360Suite and Wiiisdom Ops – formerly known as Kinesis-CI. It was founded in 2007 by two renowned BI experts.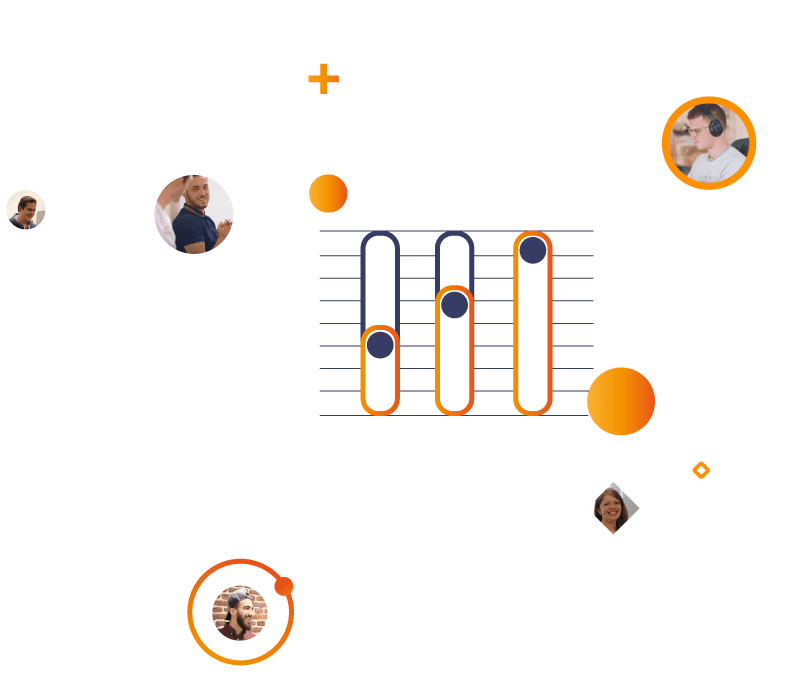 At Wiiisdom, we believe that people should be able to make bright and accurate decisions based on BI and Data Analytics. We help our customers by providing first-class Analytics Governance Solutions that enable organizations to automate their Analytics Operations.
What started in 2007 with 360Suite for SAP BusinessObjects has now grown to a multi-BI solution, and the company now serves more than 600 customers around the world to scale their Data Analytics initiatives.

A commitment to innovation:
Cutting-edge technology comes from pushing boundaries and taking risks. Wiiisdomers are lifelong learners who are continuously trying to improve what they do and how they do it, and who aren't afraid to make mistakes on the path to success.

A customer-first mindset:
Studies have shown a connection between customer satisfaction and financial success. Customer satisfaction has always been part of Wiiisdom's DNA. Each and every employee is focused on the quality of service and the added value delivered to external as internal clients.

A home for professionalism and fun:
Wiiisdom collaborators recognize that work and pleasure aren't mutually exclusive and aspire to have it all. They always look for a balance between having strong professional ethics but at the same time being able to find and share enjoyment in what they do.

A celebration of team spirit:
When it comes to teams, the whole is greater than the sum of its parts. Wiiisdom employees are cooperative, beyond their own teams, leveraging their talents and inspiring each other to achieve one global goal.

A caring environment:
Companies are communities with distinct cultures. Wiiisdom employees are committed to a culture of caring: living empathy, collaborating by integrating each other's constraints, celebrating diversity, appreciating differences, demonstrating integrity, and contributing to a sense of belonging for all.
The Wiiisdom leadership includes Business Intelligence founding fathers and experts who have been on the scene since before the dawn of modern BI. With nearly a century of combined experience, they apply a variety of talents, skills, and outlooks to the task of inspiring new and better solutions to Analytics challenges.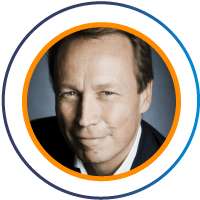 The Business Objects co-founder and former Chief Operating Officer, he grew Business Objects into the world's leading business intelligence software. At Wiiisdom, he provides guidance and corporate oversight.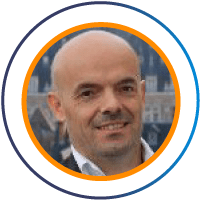 A Business Objects expert with decades of experience, he traveled the globe as a consultant before co-founding Wiiisdom in 2007. He provides the vision, creates the culture, and leads the Wiiisdom executive team.
A successful founder of multiple start-ups and previously Global Account Manager at SAP, Laurent joined Wiiisdom as an Advisory Board Member in 2018 and subsequently became COO in 2020. With years of entrepreneurial and technology experience, he provides guidance and support to the executive team.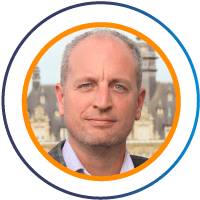 Patrick Perrier
Director of Products
Patrick Perrier is the Director of Products at Wiiisdom. Passionate about Analytics and its complexity, he has over 20 years of experience in the field, since working at Crystal Decisions and then Business Objects. More recently, he held roles such as Head of Technical Architecture, BI, Training, and Analytics CoE Director.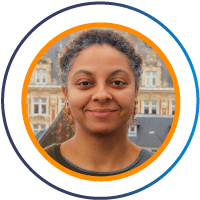 Yasmina Couty
Presales Director
Yasmina, Presales Director at Wiiisdom, and Business Intelligence expert with more than a decade of experience, she heads up the team of Presales professionals who serve as thought-leaders and trusted advisors to current and future customers.
In addition to the leaders, there's an entire team of talented and passionate individuals behind the success of Wiiisdom. What started with two entrepreneurs in France has evolved into 70+ people at offices in France, the United Kingdom, the United States, and Canada. Despite rapid growth, the entrepreneurial spirit remains intact, and more than half of all Wiiisdomers are focused on product and engineering. Wiiisdom team members have different backgrounds, perspectives, and areas of expertise, but they share a common vision around making Data Analytics a reliable place to make the best decisions.
Wiiisdom's behind the scenes
Want to learn more about Wiiisdom's culture and people?