Estimate The Business Benefits/ROI
Of Data Analytics Quality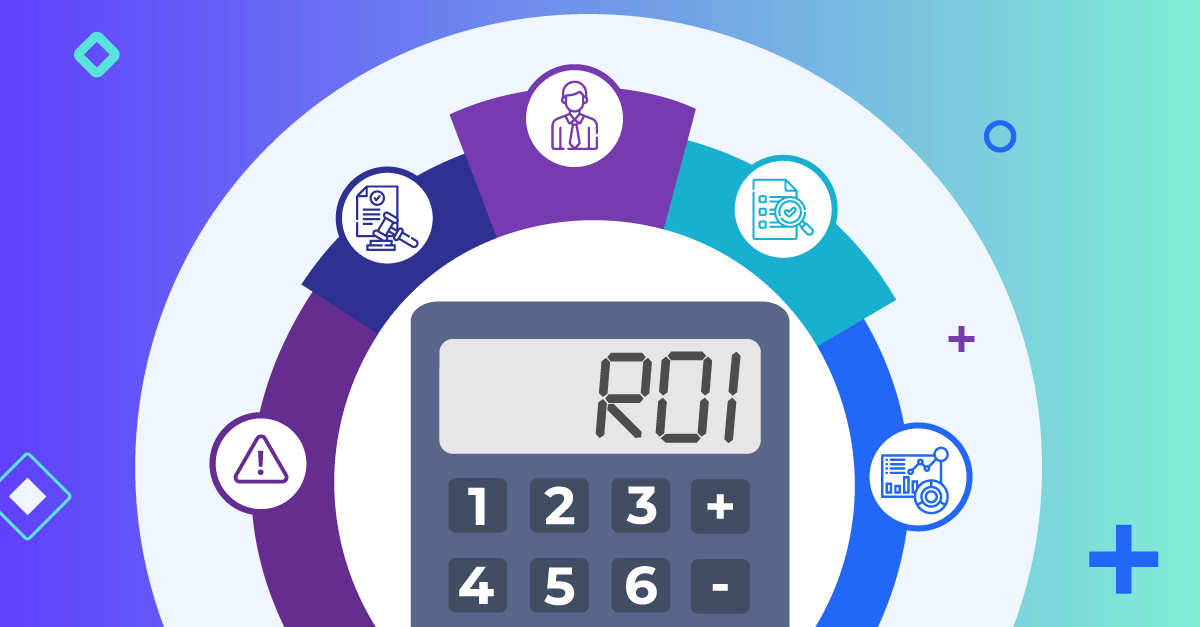 Build Your Business Case With ROI In Mind
Are you interested in Data Analytics Quality and preparing to build your business case? This article will help you determine the analytics quality benefits of your investment in order to convince leaders of the importance of this investment for your organization. Remember business decisions should be made on fact and not on 'gut'.
Challenges In Measuring ROI For Data Analytics Quality
To justify the investment in data analytics quality solutions, you need to be able to measure its ROI but that in itself comes with its challenges:
1. It's difficult to know where to start
You need to start with defining the 'success' of your business, for example, how is data driving success for your business?
2. There's no one-size-fits-all approach
Measuring ROI is different for every company because it depends on many variables such as the industry in which the organization operates and the maturity of the teams in data governance and business intelligence applications.
3. Forgetting the qualitative benefits 
Aside from understanding the quantitative benefits of investing in data analytics quality solutions, it's important to remember the qualitative benefits that organizations can gain. For example, more reliable decision-making, agility, efficiency, and risk mitigation.
The Questions You Need To Answer To Calculate The Analytics Quality Benefits
In order for you to be able to calculate your ROI on data analytics quality, you need to have the answers to the following questions:
Please note that this is a non-exhaustive list, and will depend on each organization's Analytics solution environment.
About Your Organization 
How many BI or Data Analytics solutions do you want to cover?

How large are your BI/Analytics environments? How many individual users have access to them? For example small (<100), medium (>500), or large (>1000). How many critical dashboards do you have?

How are you currently building your user-facing analytics reports? For example, do you have users that only build and push dashboards to production without testing? Do you have a CI/CD framework in place?

Are you operating in a regulated industry? For instance, if you are operating in the banking industry, you must comply with the BCBS-239 regulation, which is very specific on how you aggregate and report risk data. Do you know the financial cost/risk associated with bad data? Can you get fined if your reporting is not accurate?
Current Testing Capabilities
Do you already have a test process in place for your reports and dashboards? 

Is testing a full-time or part-time project? 

How many dashboards/reports are you testing manually today?

How long does it take to test one dashboard/report manually on average?

What does your organization spend on Analytics testing each year? What are your testing labor rates (e.g. $/hour)? Think about all of the resources involved in testing (Data Engineers, Data or Business Analysts, QA engineers, BI Admins, or even Line of Business users) as well as your current testing infrastructure.

How many hours are currently spent per week/month/year testing your dashboards?

How often do you spend fixing your dashboards because of errors found by users? Every day? Once a week? Twice a month? 

What's the current coverage of testing within your reports? Are you testing 10% of them? More?
Future Testing Capabilities 
How many reports/dashboards would you test if they could be automated in analytics solution 1 / 2 / 3?

How often would you like to test them? Multiple times a day? Every day? Twice a week? Once a week? Once a month? Once per quarter? Once a year?

How many releases/updates do you have per year for your Analytics solution(s)? Upgrades and technologies changes can impact the quality of your reporting, it's very common to test your reports and dashboards to certify the upgrade.

How much time is spent testing after every release/upgrade? 

How many resources would be in charge of automating and maintaining test cases? Here it's important to estimate the costs.
Start Calculating Your ROI On Data Analytics Today 
When building your business case, calculating your ROI is an essential step in helping convince your leaders to invest in analytics quality solutions. Many find it a struggle and therefore fail to get the investment but by answering the questions above, it'll provide you the means to justify why your organization can no longer ignore data analytics quality and how to find business benefits in it. You can hugely reduce your costs of testing and at the same time, increase the trust and value of Data Analytics within your organization.
At Wiiisdom, we provide automated testing solutions for BI & Analytics solutions to ensure you make trusted decisions at all times. If you want to learn more, get in touch with one of our experts so we can help build your business case together.