A New Era For Governance and Trusted Analytics – A Look Inside Our CEO's Vision For The Future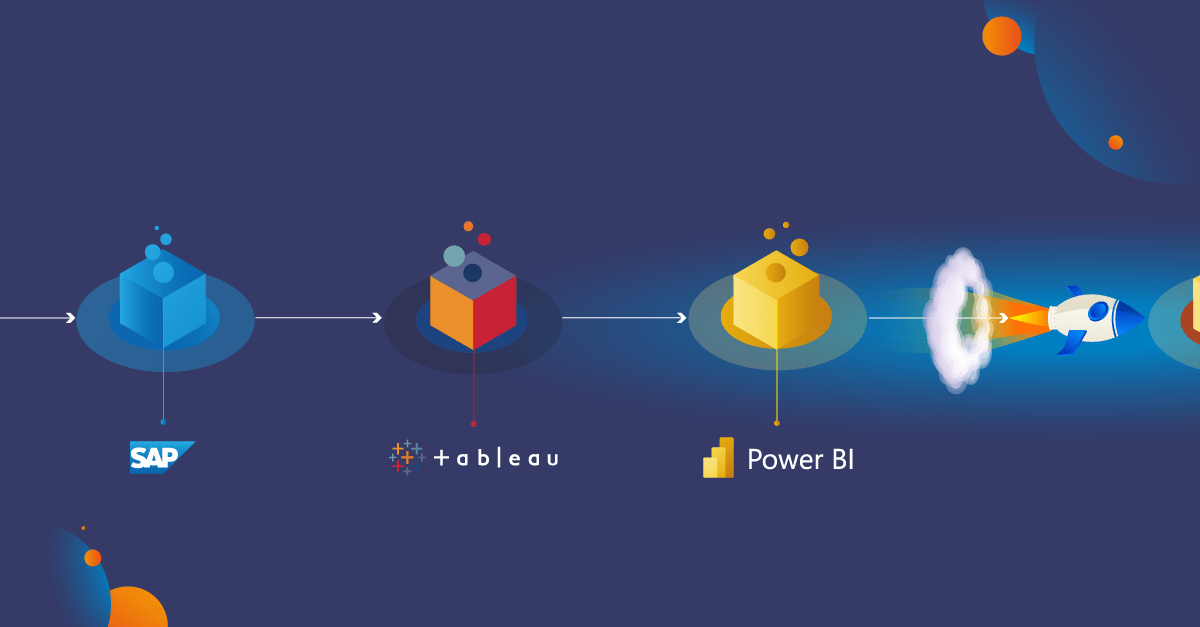 Making multi-BI governance a reality
For over 15 years, Wiiisdom has been supporting organizations in making their data analytics better governed so people can trust their BI content for decision-making and get more return on their data and analytics investments. That journey started back in 2007 when I co-founded the company with 360Suite for SAP BusinessObjects, delivering value to organizations like Harley-Davidson, Airbus, and Lockheed Martin. Move on 13 years to 2020 and we expanded our offerings to Tableau after acquiring Wiiisdom Ops (previously named Kinesis-CI). Today, I am thrilled to announce that we now offer these same capabilities to Microsoft Power BI customers with our brand-new automated testing solution, Wiiisdom Ops for Power BI! Hosted on our new cloud-native platform, this is another milestone reached for our company (read the press release here). Over the years, we have seen more organizations adopt Power BI as one of their analytics platforms, and so it's exciting to be able to make multi-BI a reality for our customers and partners. 
Wiiisdom Ops for Power BI at a glance
Today, there are many vendors that are focused on data quality, and that's great, but so much happens in the analytics layer, and while some organizations have policies in place for analytics governance, no vendors are making it easy to execute or enforce those policies. Practically, that means analytics governance can't scale… and that's a big problem for two reasons. First, without governance, analytics won't be broadly adopted because people will frequently question if the data can be trusted to act on. Second, let's say you do decide to act on a data point that proves to be inaccurate – once people experience the financial losses (and other risks) that stem from this, they go back to relying on data downloads and CSVs for decision-making. 
And what about time? We all know how much time and money is wasted dealing with quality and consistency issues in reports. In fact, according to Ventana, data and analytics teams spend 64% of their time on this. 
We continue to invest in AnalyticsOps for all of these reasons. We know the only way to build trust in data is to automate processes related to development, testing, deployment, and monitoring. In other words, we know that data and analytics teams need tools that allow them to easily comply with governance policies at scale.
That's why we're excited to introduce Wiiisdom Ops for Power BI, which allows you to automate dataset and report testing and streamline your analytics governance workflows, helping you minimize risk exposure and build trust in data and analytics. The best part? You don't need to be a coding expert to use it. Anyone can effortlessly build, execute, and schedule tests with our user-friendly interface. Whether you're looking for regression testing during content updates or need to deploy content across various workspaces, Wiiisdom Ops has got you covered. 
For an in-depth look at all the features this solution offers, be sure to check out our VP of Product's article in our blog.
What's next for Wiiisdom?
We want to continue serving our customers to ensure their data analytics is governed and trusted, and to help achieve this we have some very exciting innovations for next year and beyond. Our first priority is to allow organizations to easily implement and manage AnalyticsOps for all BI products in one single cloud-native platform. With this, we plan to build integrations for leading BI products and deliver new testing capabilities. Finally, we've all seen how artificial intelligence (AI) can simplify and accelerate tasks that were previously done manually, and that's a good thing. We want to embrace this by using AI to simplify, well, everything! We want our customers to be testing smarter, not harder!
It's an exciting time for the company, and we look forward to seeing what the next year holds. On behalf of everyone at Wiiisdom, I want to thank each and every customer and partner for their continued support and business. The future's bright, and together, we will deliver Wiiisdom!