GB and SMITH Acquires Kinesis-CI
Interview With Its CEO, Sébastien Goiffon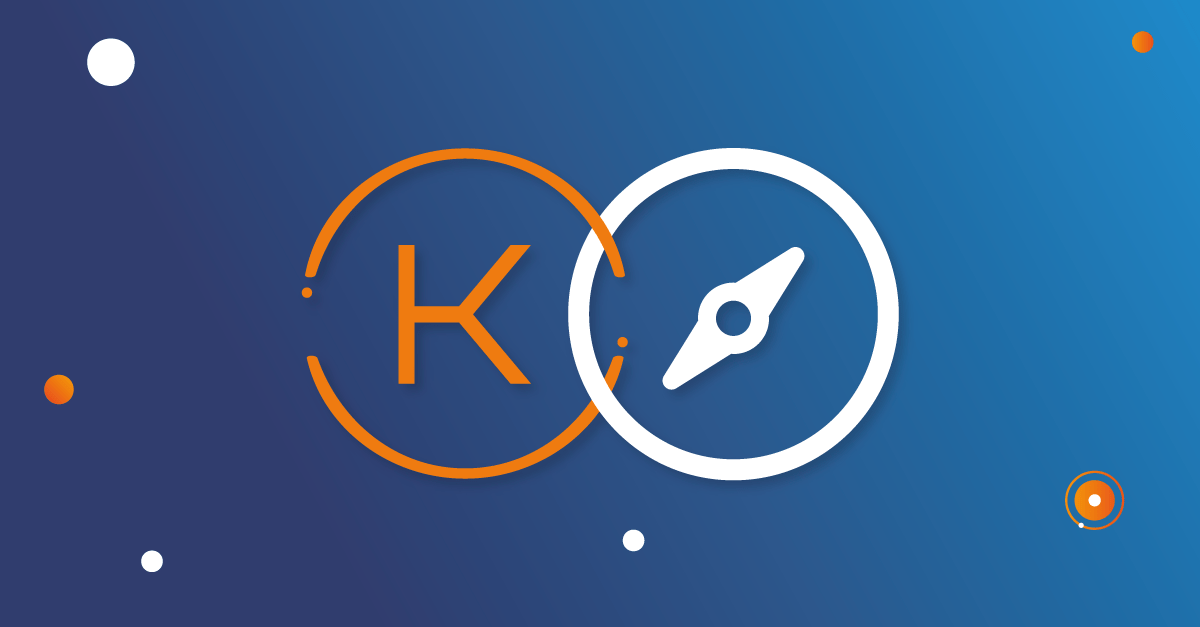 2020 has definitely been a different kind of year for everyone, and it has for GB&SMITH as well! We've just acquired Kinesis-CI, our first acquisition in our transition to scale-up. I want to share with you an interview I did explaining the reasons behind it and why it'll help achieve our mission.
Your company just announced the friendly acquisition of Kinesis-CI, a company that developed a BI Testing solution for Tableau. Can you let us know more about it?
We discovered this company a little over a year ago when we were working on our next 10 years strategy. Our ambition is to extend our solutions to other BI vendors, starting with Tableau. In terms of the company itself, Kinesis-CI offers Tableau customers an automated testing solution. It provides regression testing, functional testing as well as performance testing capabilities. Kinesis-CI enables continuous integration and continuous deployment capabilities to Tableau Server. It brings the innovative concept of CI/CD to the world of data analytics. Automated testing is the key to increase productivity, eliminate regressions, and maintain high-quality reports. It also ensures trust and good user experience which together leads to higher adoption. It helps Tableau customers move to the next level by shifting to an agile way of managing their Tableau deployments. Ultimately it helps them to manage Tableau in a more governed and trusted way!
What triggered the Kinesis-CI acquisition?
A few years ago, we understood that our customers were facing a rising challenge: the multi-BI environment. The Forrester report showed evidence that organizations use 5 BI and Analytics solutions on average and we surveyed our customers last year to confirm this trend. Different business units have different BI needs making it near-impossible to have one solution for everything. To continue to support our customers within their Data Analytics journey we wanted to cover more BI and Analytics technologies. Acquiring best-in-breed technologies makes more sense from a business perspective than building it ourselves. This acquisition is a step ahead for us and in line with our vision. We will leverage our strong expertise in automated regression testing in the world of BI and Analytics, and the value this brings to our customers.
I've heard there is a similar story between GB&SMITH and Kinesis-CI, could you tell us more about it?
Both GB&SMITH and Kinesis-CI were founded by two passionate guys with strong field experience and "techy" backgrounds. Plus, all four of us also hold onto the same values of innovation, customer-first, and caring. Both companies had the same kind of early-day success with their solutions disrupting the market. There's no doubt about it, the Kinesis-CI founders could have definitely taken the same path as ours. When I first met them at the Tableau Conference last year, I could see myself and my associate in the founders, especially the eagerness to continually challenge technical hurdles. This prompted me to think "There's something to dig deeper into here".
Why did you think this acquisition was a good fit for GB&SMITH?
From day one of GB&SMITH, we decided to deliver software with first-class support and top-notch customer service to our clients. We do what others can't do…or should I say do not even think to do. Thinking out of the box has always been in our DNA and Kinesis-CI is definitely in line with one of our corporate values, innovation. The way they envisioned bringing together DevOps principles and best practices to the BI and Analytics world has been an absolute game-changer.
In your own words, what's your vision of the multi-BI environment, and how does GB&SMITH fit into this?
In today's world, all companies and public organizations must deal with multiple BI and Analytics platforms, especially since every single department has its own favorite technology. Handling several BI and Analytics technologies multiplies the challenges companies face to become insight-driven. Now more than ever organizations need to rely on solutions that will help them trust every decision they make.
GB&SMITH based on its 13 years of experience will go all out to help its customers to be successful in that journey. Our mission is to allow our customers to release the potential of data analytics so that it's embraced by users, insightful for decision-makers, and valuable to organizations.
How will the Kinesis-CI acquisition help GB&SMITH achieve this vision?
Adding a testing solution for Tableau to the solutions we offer is the first step into our transition to the multi-BI market. We are working on providing a platform that will connect the different BI and Analytics technologies together with actionable insights to better drive and release the full potential of their BI and Analytics investments. One of the key use cases will be to pinpoint BI contents that need to be tested. Our platform will orchestrate Kinesis-CI to automatically test Tableau workbooks which will thus increase user trust, improve user experience, and eventually increase user adoption. The issues customers have today with analytics adoption at scale are the lack of trust in data and poor user experience. Rather than spending more time verifying and preparing data, users need to be able to consume it and trust the decisions they make. Plus, to leverage it well users need to be able to access data quickly and have a pleasant experience.
This acquisition is a real turning point for GB&SMITH and I'm excited to see the way it'll challenge the current market. An environment that has never been a stagnant one, and once again we're seeing the cards being reshuffled. I hope you'll follow and support us in this next step.