What, Why, How —
The Complete Tableau Blueprint Guide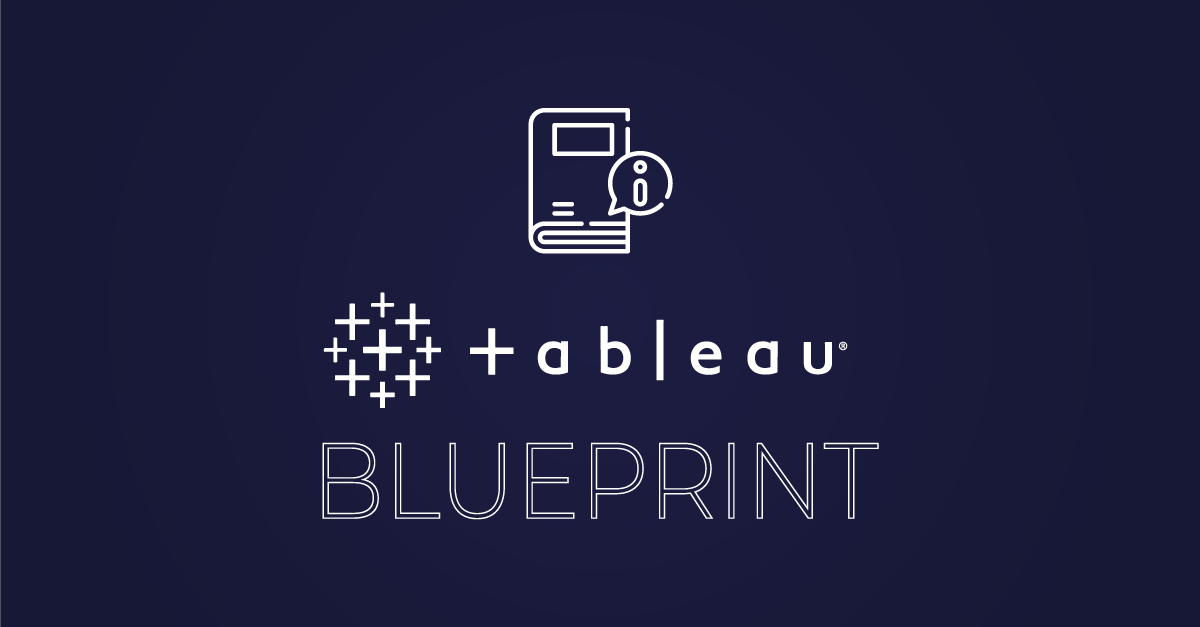 Welcome To Your Tableau Blueprint Guide
Tableau Blueprint is the methodology to help your organization become data-driven and have trusted and governed data. It's not something new but if put in place successfully will allow you to infuse a data culture and scale your Tableau deployment. To help you understand Tableau Blueprint and put it in place, we've created a series of content with everything you need to know. 
What To Expect
In this Tableau Blueprint guide, you will discover: 
What is Tableau Blueprint? 
Learn and understand what this methodology is all about and the different steps to take to reach the goal of becoming a data-driven organization.
The 6 Reasons To Put Tableau Blueprint In Place
Find out the main advantages putting in place Tableau Blueprint will bring to your organization. From increasing user adoption to discovering new business opportunities to having complete analytics trust.
How Wiiisdom Ops Can Help You Achieve Agility
After understanding what Tableau Blueprint entails and why you should put it in place, discover how Wiiisdom Ops, an agile governance solution, can help you deploy, monitor, and maintain your Tableau dashboards. Through automated testing, you can ensure your data is trusted and governed at all times.
All The Tableau Blueprint Resources You'll Need
We've gathered all the important resources on Tableau Blueprint in one place to make it easier for you and your colleagues to learn about this framework. Discover tools, recommendations, and blogs all under one roof.
Ready To Learn? 
Feeling motivated to learn about Tableau Blueprint and start your journey on becoming a data-driven organization? Hop on the Tableau Blueprint subway today and start making business decisions that you can trust.