Don't Wait Before It's Too Late — The Importance of Business Objects License Management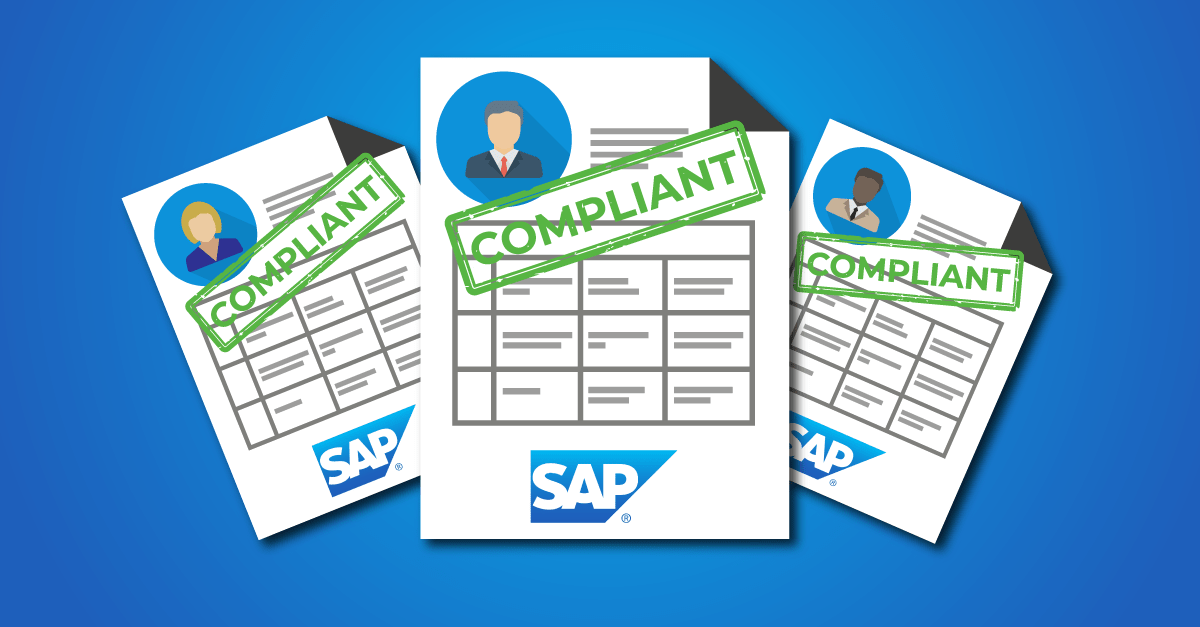 The Basic Principles To Business Objects License Management
Software Asset Management, License Management, License Compliance — you have probably heard these terms spoken about within your company but in the context of Business Objects it is very complicated. Business Objects license management works on the basis of rights that are granted to users and not on the usage. SAP BusinessObjects permissions out of the box are widely open and it is up to the administrator to set up the permissions properly in compliance with their license agreement. If these are not set up properly, users could access applications that they legally do not have the right to, thus being noncompliant. Let's take the example of having music downloaded on your computer which you did not pay for. Whether or not you listen to it, you can access it and it is this access that means you are noncompliant. 
Our CEO personally initiated Business Objects license compliance back in 2008 so 360Suite understands how complex it is to ensure compliance for large SAP BusinessObjects deployments and it is made even harder as SAP does not provide a native tool to determine whether or not you are compliant. SAP does use the LMBI (License Management BI) tool in the event of an audit, however, customers are not able to use it proactively. As license compliance relies on permission metadata rather than consumption or activity, and that metadata is at the heart of 360Suite, we have historically supported SAP BusinessObjects customers in achieving compliance and saw that many of our customers find it a real challenge. I want to share with you some of the common errors I encounter and some tips to help you with your Business Objects license management. 
The Crux Of The Matter
Let's first look at the problems that make it challenging for customers to be 100% compliant. 
Business Objects is an "old" product
Business Objects has been around for many years so you will certainly have lots of different contracts, old and new. It is therefore important to regroup all of these and pay particular attention to the buying date of each one. There are also regular changes to the license models — something that is prohibited today might be lifted tomorrow. 
Auto-analysis is impossible 
There is no way to auto-audit in SAP BusinessObjects, and it is made even more critical for complex contracts or large environments. It is very difficult to see the rights associated with each user especially when you access the platform via the CMC (Central Management Console) and to identify duplicates for users with multiple accounts (ERP, Business Objects, etc). It is also equally as difficult to identify the number of licenses genuinely used across an organization. 
Audits cannot be planned
It is impossible to plan an audit because the software vendor (SAP) is the one who decides who they want to audit and when. Customers will not even know WHEN or even IF they are audited, so it is vital that your organization is always prepared and ready for one. 
Usage on the platform
Following users and their real-time usage on the platform is challenging because you cannot see who's connecting or who's accessing what easily. Having a clear understanding of user behavior and content consumption helps determine the right license pool needed. 
Recycling old licenses
Knowing what to do with old licenses is tricky as there are no clear rights in SAP BusinessObjects. For example, you bought Deski licenses in version XI3 but it is no longer supported in BI4, what do you do? 
Internal resources
An audit requires rallying together internal resources and potentially important resources such as the CIO and CFO. This requires time and effort. 
Pitfalls to avoid
You need to be careful though, often we say "I am compliant" because you have concurrent licenses and you can't overstep the mark but this is false. A concurrent user can overstep the contract rights by the simple fact of having access to an application that they should not be able to access. 
To correctly comply with your SAP BusinessObjects licenses you need to avoid these all too common pitfalls (this is not an exhaustive list but some of the errors I've seen over the years): 
Generic User accounts such as "Marketing" — these are forbidden. 

Granting regular users access to Admin tools (CMC, Translation Management Tool, IDT, UDT or WebI Rich Client). If you grant access, you are overstepping the license policy. 

Using virtual servers for licenses bought before 2009 (they need to be physical servers). 

Keeping applications open without using them (e.g. BO Mobile, Translation Management Tool, Performance Management Tool). 

Using the WebI Interactive Viewing option when it is not included in your contract even if it is activated by default. You will need to deactivate it yourself. 

Negligence of Knowledge Management. For example, a BI Manager bought an SAP license then leaves, and you do not know who takes over, thus creating problems with compliance continuity.

Putting compliance as a low concern and underestimating the risk: "It's not important", "It's not a priority", "We'll look at it another time".

Blaming it on a third party: "Our integrator is responsible because it was them that set up the permissions in our platform" is wrong. You are responsible for the permissions that are deployed in your platform and therefore for the rights that you "consume".
Actions Speak Louder Than Words
The advice that I'm giving you is not intended to prevent you from being audited or to ensure compliance for your company, but rather a few tips to help you move forward on the road to good Business Objects license management. License compliance requires in-depth work and the capacity to analyze contracts. 
Focus on communication
Aside from compliance, pay special attention to the information that you communicate, both internally or externally. This includes any sensitive information such as details on license consumption.
Appoint one communicator
Dedicate one person such as your Software Asset Manager or someone from your legal department, to look after your company's license compliance. They will be the only person to communicate with the editor. 
Prepare documentation 
You should prepare and centralize all the necessary documentation concerning your contracts. This includes the unit and purchase dates of all contracts. 
Pay close attention to the rights
SAP does not restrict anything and by default keeps all rights open. I would advise that you deny all rights, revisit who needs access to what then open up rights when necessary. Note that an open right in version XI3 might not have any impact on licensing, but this same right could cause problems in BI4. 
Map your permission
Understand whether permissions are explicitly granted or inherited from parents objects. You could take this opportunity to reassess and revamp your security model. 
Analyze User Activity 
Identify dormant users and remove their access levels when necessary. You should also recycle your licenses to avoid any excess costs.
Protect Yourself
It is not enough to apply these best practices to the letter, all contracts are different and require careful analysis. The best advice that I can give you is to not just wait to be notified to react, gather and study your contracts right from today. License compliance requires technology and expertise, and we can provide you both. Proactivity is the best protection! 
Request your scan today of your SAP BusinessObjects license environment.