What's To Come
In SAP BusinessObjects BI 4.3 SP02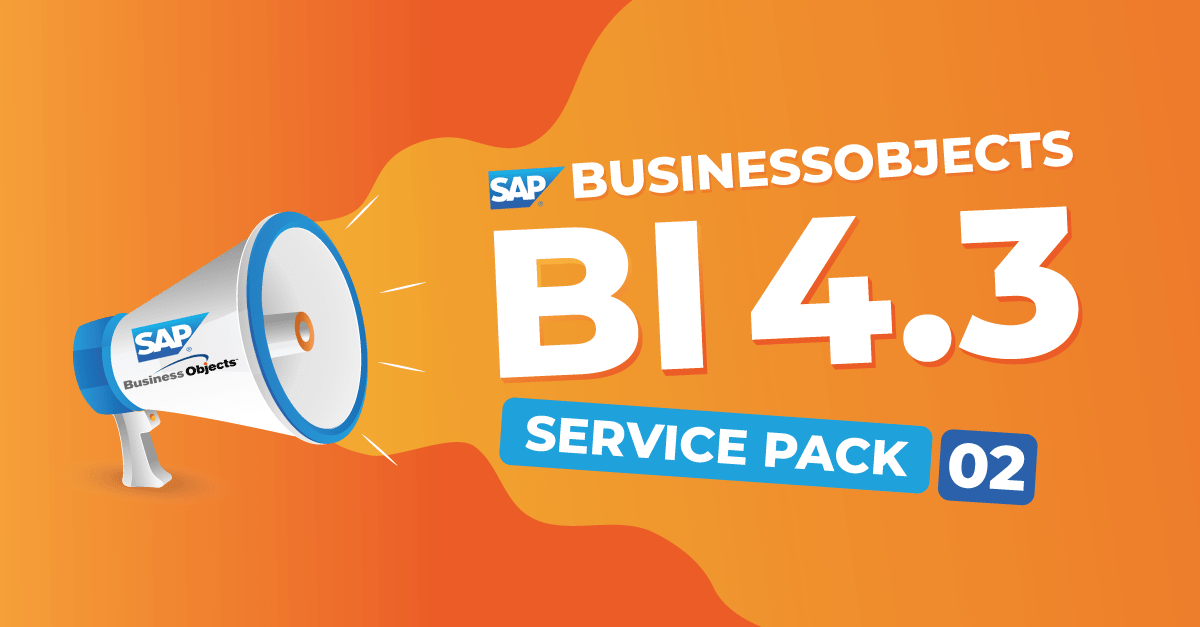 Exciting Times Ahead With Business Objects New Features
SAP BusinessObjects BI 4.3 SP01 was released back in February this year with exciting new features and functionalities…but like many things, it left us wanting more. It left us wanting BI 4.3 SP02! During one of our recent LinkedIn Lives, we had the wonderful opportunity to give you a sneak preview of the expected features in this second Service Pack, and they certainly didn't disappoint. In this article, you'll discover what you can expect to see in BI 4.3 SP02 — unfortunately, you'll just have to extend the excitement until December 2021 when it will be released ;). 
What You Can Expect In BI 4.3 SP02
SAP BI 4.3 SP02 will be released at the end of this year, and in this article, you'll be able to discover the Business Objects new features of this upcoming release.
Report Display Enhancements
Freeze Header
SAP BI 4.3 SP02 will see the Freeze Header make a comeback! This will allow you to freeze horizontal and/or vertical headers and the first rows/columns.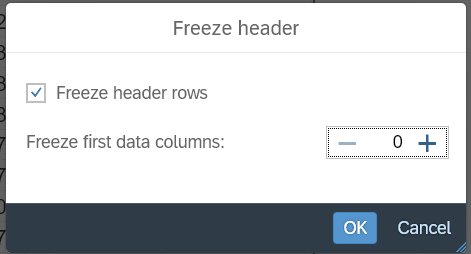 Freeze header functionality in SAP BusinessObjects BI 4.3 SP02.
Hidden Reports and Descriptions 
You will be able to hide reports and descriptions, for example, a sheet or a tab within a WebI document. The reports and descriptions to hide will be defined by a formula and there will also be an icon to identify the hidden reports.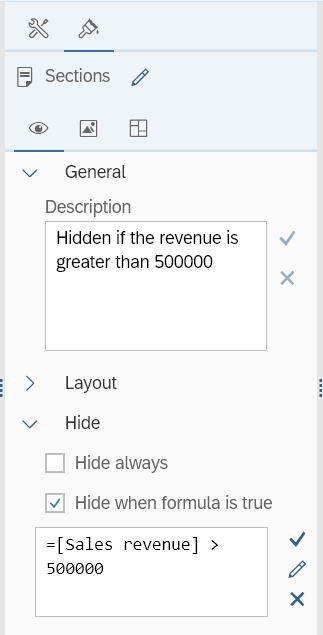 Hidden reports menu.
Presentation Mode
This feature will allow you to look through a WebI document from a presentation standpoint, giving the flexibility to switch from one report to another. You will also have different options to optimize screen display and show/hide refresh bar.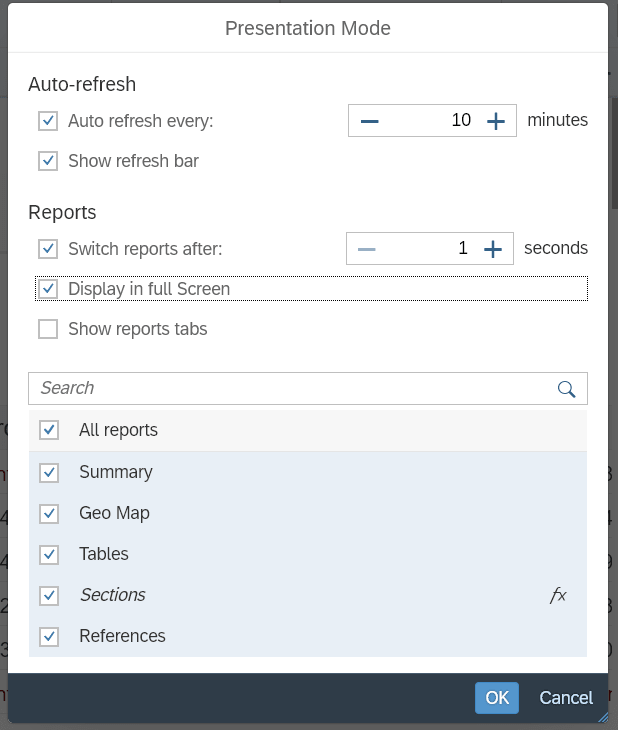 Presentation mode settings in SAP BusinessObjects.
Less Intrusive Refresh Warning Messages
You will see fewer refresh warning messages on your screen in the next Service Pack to avoid users being spammed with notifications. They will be reduced by factorizing the Partial content loaded and No data retrieved warnings. You will also have the possibility to hide refresh warning messages in the new document parameter.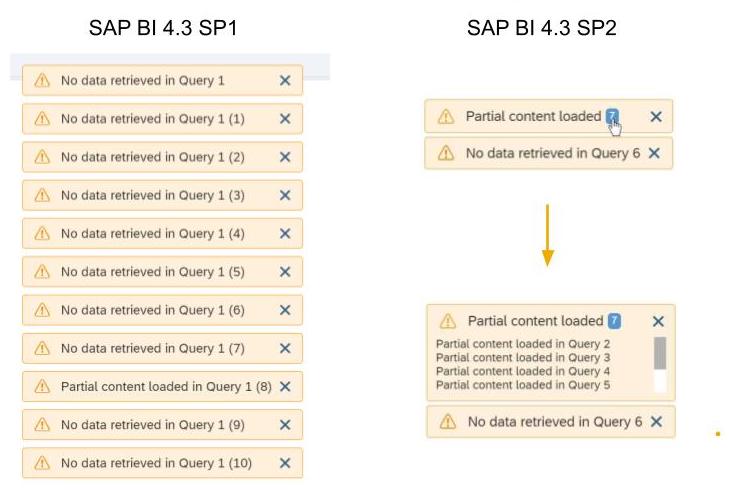 Updates to the Refresh warning messages in BI 4.3 SP02. 
Charts
SAP BI 4.3 SP02 will feature a new type of chart capability called Treillis. This capability will allow you to add an additional dimension to your charts.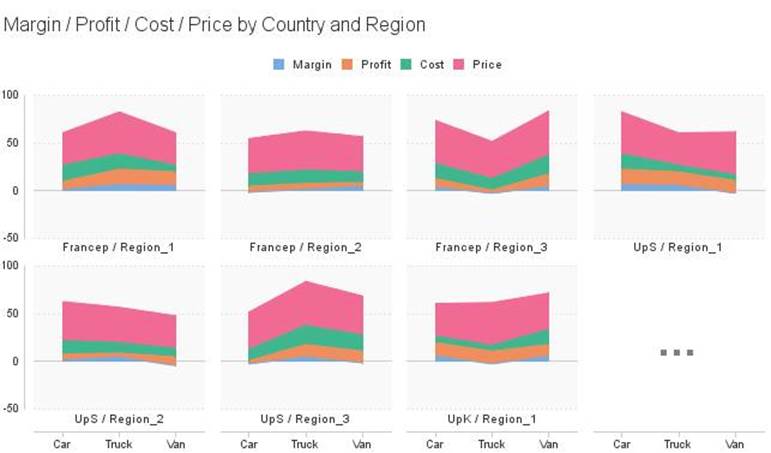 New Treillis charts. 
Shared Elements
Create Shared Element
Shared Elements were first introduced in BI 4.2, and they will be making a return in BI 4.3 SP02. This feature was a huge customer request, and it will allow you to share an element in the repository that can then be reused in different documents. 
Shared Element Side Panel
This is a dedicated tab for Shared Elements and displays the list of instances of a shared element in a document, and lets you modify the shared elements that you want to select.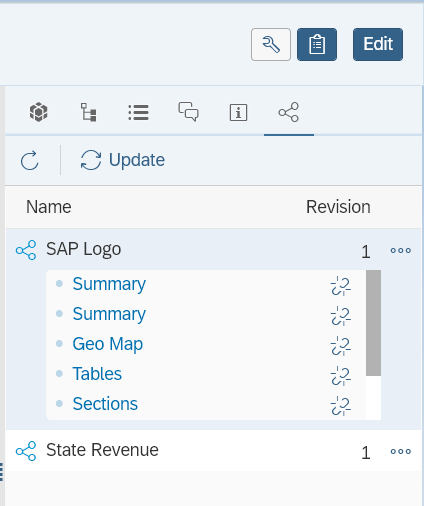 New Shared Element Side Panel. 
Web Intelligence Rich Client
Local Text / Excel
The local data providers, Text and Excel, are back in BI 4.3 SP02.
New Web Intelligence Data Sources
OData and Google Drive 
The first new data source is OData. SAP has the objective to replace Query as a Web Service and Document as a Web Service that cannot be created or edited in SAP BI 4.3, and instead generate an Odata link, so other products/tools can retrieve data from a document or use an external web site Odata flow as a data source for Web Intelligence. 
The second new data source is Google Drive which will be used as a data source repository (Google Spreadsheet, Excel, Text), with the added ability to export your WebI documents to the Drive. 
New Data Source Selection Dialog Box
You will be able to organize your data sources by category:
SAP BI Platform Repository

Local (Universe, XLS, Text)

Google Drive (Google Spreadsheet, XLS, Text)

Web Services (OData)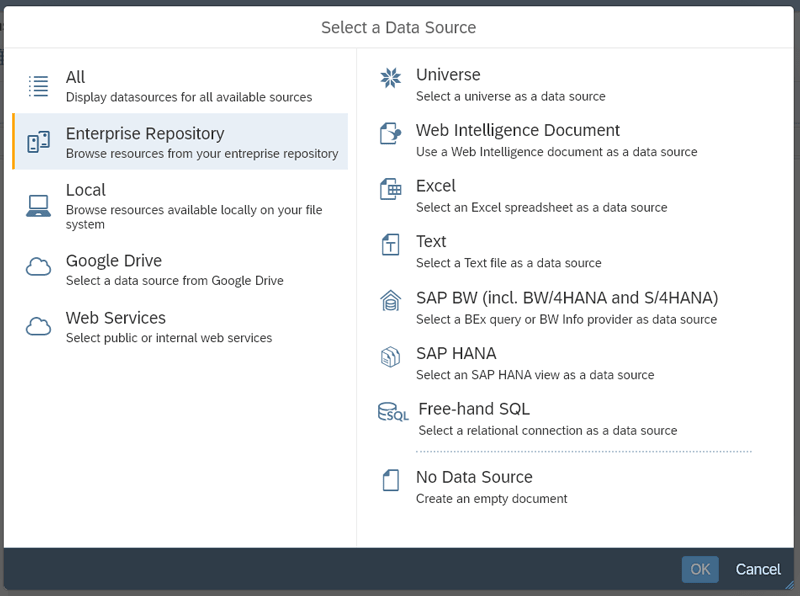 Data sources by category. 
Unified Workflows — Query Panel / Objects Enrichment
Extend Query Panel
There will be a single Query Panel user experience by using the Semantic Layer Query Panel for all data sources. 
Usability Enhancements
Prompts and Input Controls
The Prompts dialog box will now display the prompt itself and the selected values.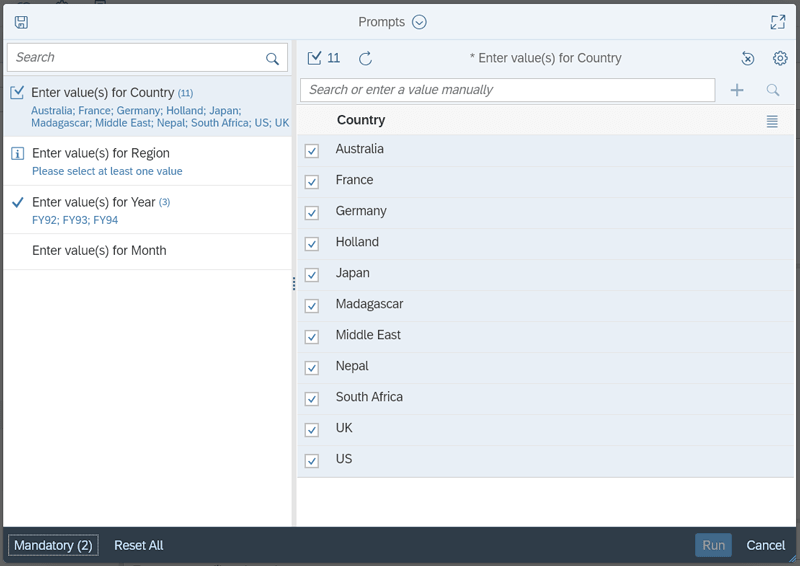 New Prompt dialog box view.
For the Input Control, it will show more from the hierarchy tree and you will have the ability to resize the Input Control menu.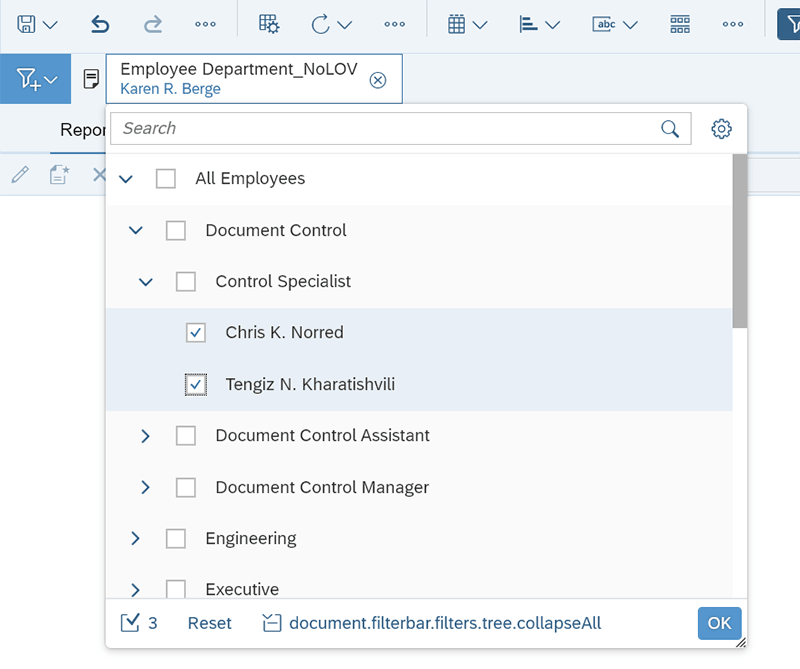 Input Control menu in BI 4.3 SP02. 
Format Painter
This functionality will see a comeback in BI 4.3 SP02.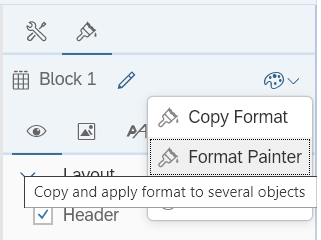 Format Painter option will be back in BI 4.3 SP02.
Date / Time Picker
This is a new feature that will be added allowing you to select a date and time from a calendar view. 

New date/time picker view.
Hyperlink To Document Targets
Another functionality that will come back in SAP BI 4.3 SP02.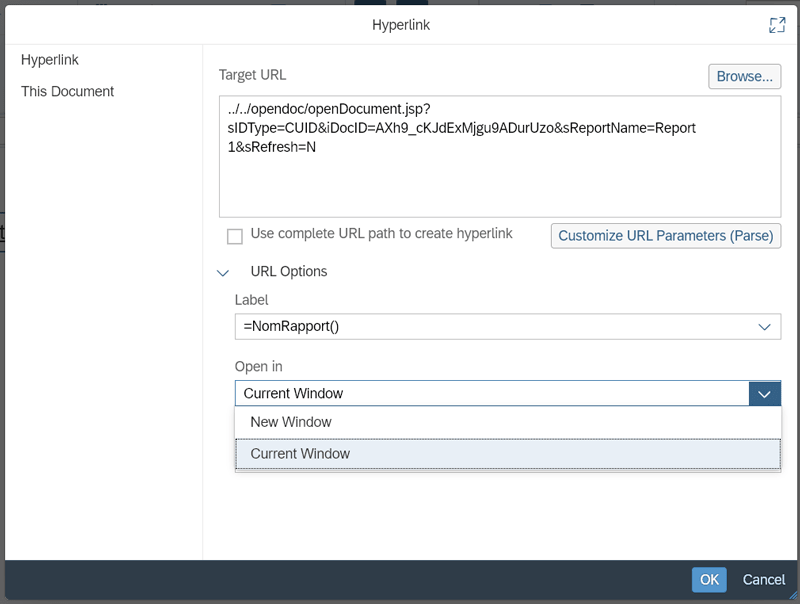 Adding a hyperlink to document a target functionality will be back in SP02.
SDK
New Web Intelligence REST Web Services and Extensions
The following will be available in the next Service Pack release:
New WebI REST services

WebI UI extensions will be back

Javascript API is back

New documentation and white paper on SDK will be available
And there you have it, all the expected Business Objects new features and functionalities to be included in the SAP BI 4.3 SP02 release later this year. 
In the Meantime…
December may seem a long way away but as you can see SAP always strives to add lots of exciting new features into each Service Pack to improve the overall user experience, and SP02 seems to be right on that path. Whether you're planning to upgrade to BI 4.3 or to one of its Service Packs, we'll always have you covered with our upgrade packages.