Why A Visual Standardization
In Reports Leads To A Better Understanding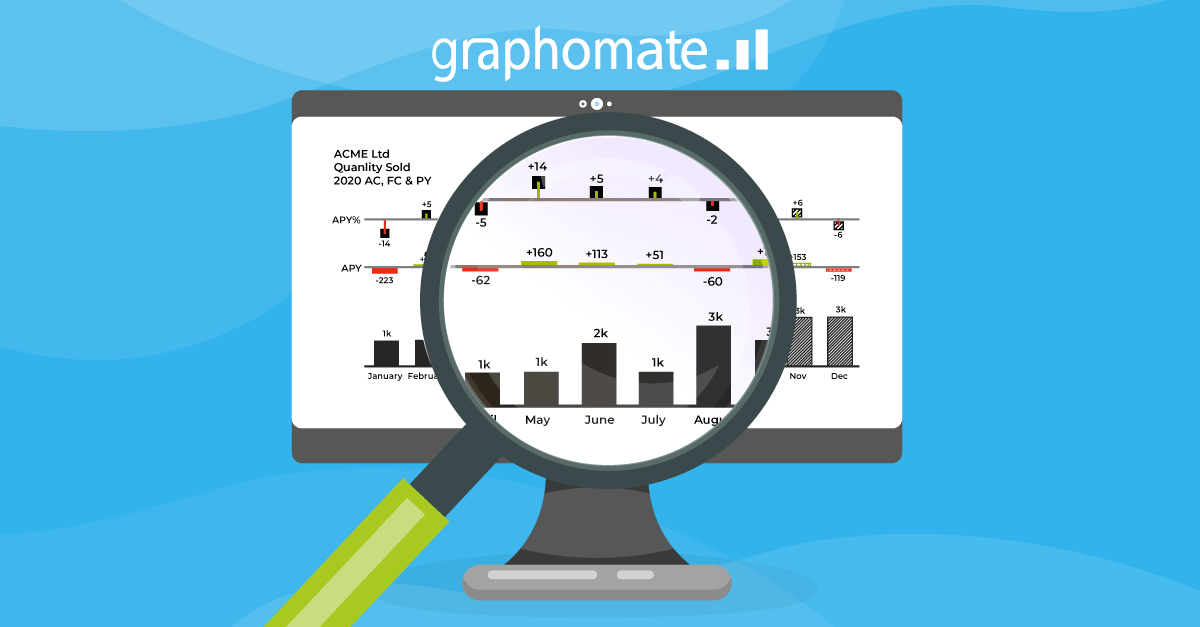 Let's face it: reports and dashboards are often still designed according to individual design preferences. Much to the frustration of the recipients (especially the top management). Colorful graphics and effects often prevent easy and quick understanding. What is the reason for this and can a company-wide notation concept provide a solution?
Often there is nothing wrong with the database itself, but rather with the appropriate visualization of the data. Imagine being able to read and comprehend your report as quickly as you are used to reading maps or note sheets. The key to success lies in a unified notation concept.
In a notation concept, for example, it is specified how key figures are defined and visualized, how information is formatted in charts and tables, or how scenarios (i.e. actual, forecast, budget values) are visually depicted. Even the use of colors follows clear rules: red is bad for the company's goal, green is good. The International Business Communication Standards (IBCS) offer an established basis for your reporting. The IBCS is also a good starting point for developing your own company standard. 
The added value of a notation concept is obvious: if all employees know how to read graphics and the same things are presented in the same way, there is more time for the really important things: good strategic decisions and quick actions in case of deviations.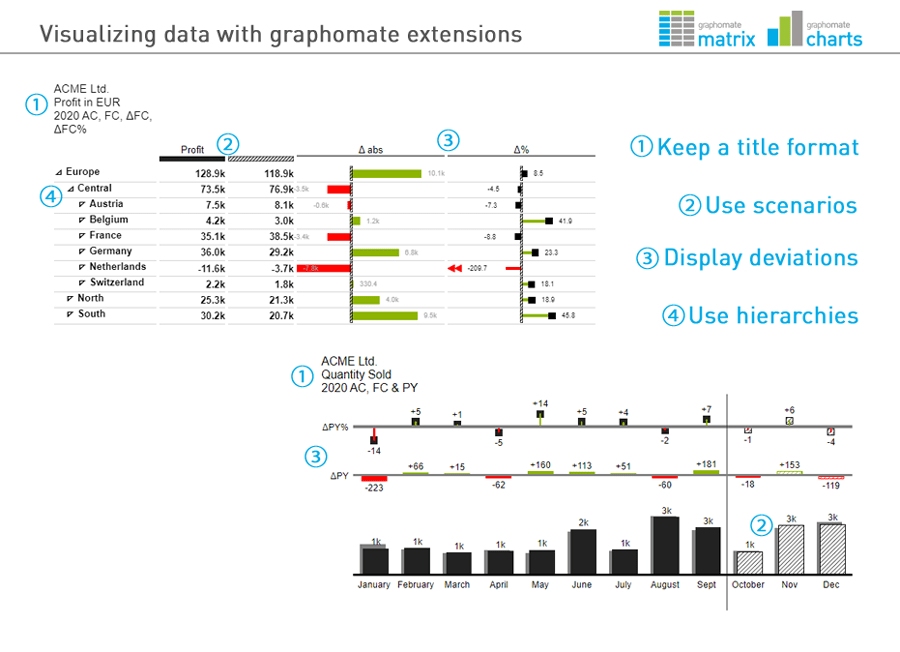 Have you already established a Business Intelligence Competence Centre (BICC)? Perfect! The technical and professional know-how bundled here provides the best base for defining and implementing a uniform company notation.
From a technical perspective two challenges arise:

Barely any BI front-end tool meets the requirements to fulfill a full IBCS notation concept with its standard functionalities.

Many companies use several BI front-ends (as mentioned in this article), which are made available side by side for different departments.
graphomate offers a solution here: our IBCS-certified graphomate extensions enable the mapping of a uniform notation concept across tool boundaries. No matter if you use SAP Analytics tools, Power BI, or Tableau, graphomate visuals look the same and work identically. Even the exchange of diagram templates, e.g. between Power BI and SAP Analytics Cloud, is possible. 🤯 
You are welcome to try out our graphomate extensions without any obligation. 
Feel free to contact us or download our extensions directly here.
Email: info@graphomate.com