Tableau Conference Agenda:
The Top Sessions to Attend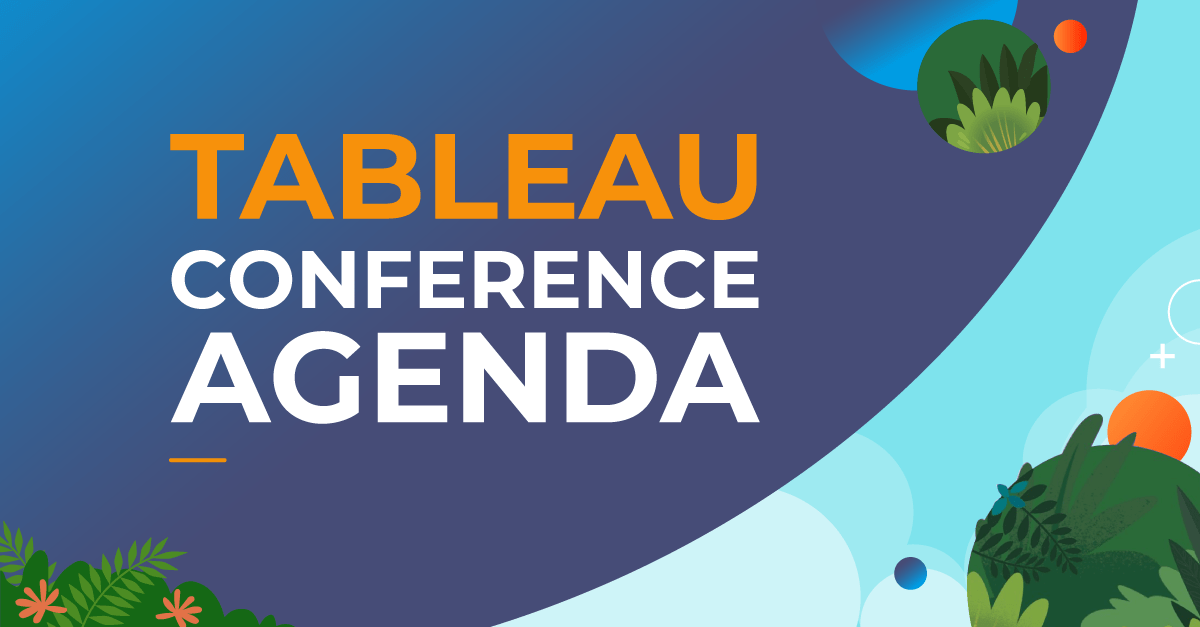 The Data Event of the Year is Back
Tableau Conference is back and bigger than ever before. Three days of sessions, hands-on training, and inspiring content, Data Enthusiasts will not want to miss out on this! As Tableau Conference is fast approaching and with plenty of sessions on offer, it might be overwhelming to decide which sessions to attend, and this is where we can help! It'll be impossible to see it all so take some time to build your own custom Tableau Conference agenda. 
Here are some of the sessions you may want to consider:
Important to note: Contrarily to previous editions, attendees cannot book sessions in advance. You can only bookmark them and all sessions will be first come, first seated.
Data Quality & Governance
Why? We believe data quality and governance are key success factors for Analytics.
Automated Testing & Governance.
Wait, whaaaaaaaaat?!
We've all been there. You rushed, published a dashboard, and missed a few errors. Good news! Catastrophe is preventable—without extra work! Join ex-Tableau leaders to discover what's next: AnalyticsOps!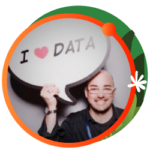 Michael Holcomb
VP, Customer Success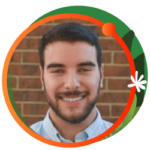 Alex Wheeler
Sr. Director, Solution Engineering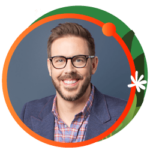 Jeremy Blaney
VP, Product Marketing
Data You Can Trust: Framework for Validating Your Data
Unpick messy calculations, troubleshoot common errors and learn how to validate your data to deliver insights you can trust.
Erica Hughes, Tableau & Alteryx Consultant, The Information Lab
Build Trust with Tableau Catalog
Come learn how Tableau Catalog's capabilities can be used to build trust in data and improve governance. We will showcase best practices for surfacing valuable metadata in the flow of analysis.
Sterling Winter, Associate Product Marketing Manager, Salesforce
Blair Hutchinson, Product Management Senior Manager, Salesforce
Randstad: Managing Chaos and Governance on Tableau Cloud
Randstad will share its philosophy on how to govern an enterprise multisite Tableau Cloud environment. And show how it has implemented that with our own Tableau Governance tool.
Niels Meijer, Global Head of business intelligence, Randstad nv
Scaling Governance and Support Across Your Deployment
Is IT enabling or preventing? Governance and support should exist to drive the most value from your data. Learn from some real-life examples of how some of the biggest deployments are being managed.
Alexander Schaack, Lead Solution Engineer, Salesforce
Peter Naegele, Lead Solution Engineer, Salesforce
Sliding into Your DM — New Features of Data Management
Elevating your Tableau Platform to be enterprise-ready, let us show you how you can use Data Management to enhance your data governance and strengthen trust with the newest features added to DM.
Antonia Kluess, Solution Engineer, Salesforce
Olga Kuzmina, Solution Engineer, Salesforce
Hootsuite: Accelerate Data Democratization at Scale
Kalan MacRow, Senior Manager of Data Platforms at Hootsuite, discusses how his team rolled out a data democratization strategy with Tableau Data Quality Warnings, AWS Glue, and data observability.
Kalan MacRow, Senior Manager, Data Platform, Hootsuite
Shohei Narron, Manager, Sales Engineering, Monte Carlo Data
USAA: Understanding Risk Structure with Tableau
Understanding connections between processes, risks, controls, and op losses is vital to the ability to manage risk. Leverage Tableau to view and analyze risk structure and identify where issues are.
Alfred Mathena, Lead Quantitative Analyst, USAA
Hot Topics!
Why? Many have heard about trending topics such as "ML," "AI," "Augmented Analytics," and "Embedded Analytics" – here's their chance to see how they can really be applied. It's also important to think about how these emerging capabilities fit within a governance framework.
Unlock the Power of ML with Einstein Discovery in Tableau
Join us as we review how to build an Einstein Discovery model in Salesforce, embed it in Tableau, and explore it to gain key business insights. You'll walk away empowered as a citizen data scientist.
Nicolai Johnson-Borelli, Senior Principal, Slalom
Spandana Jagtap, Consultant, Slalom LLC
Valley Health: Lower the Risk of ER Patient Readmission with AI
Learn how Valley Health has supercharged its decision-making using Einstein Discovery in Tableau to predict ER patient readmission and how they identified proactive measures to reduce the risk.
Robert Brill, Sr. Director, Product Manager, Salesforce
Helene Matassa, BI Architect, Valley Health
Scott Crowley, Director, Business Analytics, Valley Health System
Augmented Analytics Odyssey: Journey to Incredible Insights
Embark on an epic journey with us as we explore the fascinating world of augmented analytics. We'll cover Data Stories, Explain Data, and Ask Data. Uncover insights from your data like never before.
Required Equipment: Bring your own laptop and charger.
Daniel Castro, Lead Solution Engineer, Salesforce
Peter Sherman, Principal Solution Engineer, Salesforce
Matt Pimenta, Lead Solution Engineer, Q Branch, Salesforce
Workrise: Accelerate Growth with Embedded Analytics
Discover how Workrise quickly launched a client-facing product using Tableau's Embedded Analytics and usage-based pricing, cutting down on engineering costs while enabling rapid product iteration.
Andrea Cato, Senior Data Enablement Engineer, Adjunct Assistant Professor, Workrise, The University of Texas at Austin
Rae McCarrick, Analytics Manager, Workrise
Tableau Cloud Sessions
Why? We believe in migrating to Tableau Cloud. These sessions provide practical guidance on its benefits, as well as a glimpse of what a migration to the Cloud looks like in practice, through the lens of real customer-led examples.
Slalom Tableau Cloud Migration Offering — A Deep Dive
See how Slalom helps Tableau customers migrate to Tableau Cloud through its full-scale offering. Partnering brings industry expertise, minimizes business disruption, and applies best practices.
Travis O'Neill, Senior Principal, Slalom, LLC
Moving to Tableau Cloud: Understanding the Benefits of SaaS
Unlock innovation and maximize your data's value by migrating to Tableau Cloud. Find out why organizations are migrating to our flagship SaaS platform and what to consider along the way.
Sheng Zhou, Product Manager, Salesforce
Christopher Scott, Data Analytics Consultant, Enact Mortgage Insurance
Scott Smith, Product Manager, Salesforce
Caris Life Sciences: Why We're All-In on Tableau Cloud
Caris will discuss their journey away from a competitor and onto Tableau Cloud, how Tableau allowed them to scale the developer capability which fuels Viewer consumption, and the benefits of Professional Services.
Adam Joseph
Matt Westfall, Senior Director of Analytics, Caris Life Sciences
CrowdStrike: A Blueprint Approach to Implementing Tableau Cloud
Share learnings, lessons, and best practices from Crowdstrike's 2022 Blueprint Jumpstart, which included 30+ hours of Blueprint sessions dedicated to Crowdstrike's move from a competitor to Tab Cloud+Snowflake.
Raj Seenu, VP, Data, CrowdStrike
Adrian Rios, Business Intelligence Architect, CrowdStrike
Sam McVicar, Business Intelligence Architect, CrowdStrike
Battle of the CoE: Tableau Server vs. Tableau Cloud
Tableau Visionaries and Center of Enablement leaders will compare/contrast Tableau Server and Tableau Cloud. Get strategies and tools to build enterprise adoption and enable self-service analytics.
Adam Mico, Principal, Data Visualization & Enablement, Moderna
Annabelle Rincon, Head of Tableau Center of Enablement, Vontobel
Change Management for Analytics
Why? For new initiatives to thrive, the right change management is needed. These sessions will help folks think about what's needed beyond the technology, to gain meaningful competitive advantages & strong ROI from data & analytics.
Be a Data Boss: Women in Data Strategy Panel
Driving trust in data can be hard. Join us for a discussion with peers to learn how you can improve data governance, optimize data culture, and increase business success with data and analytics.
Wendy Batchelder, Chief Data Officer / Global Data Governance Leader, Salesforce
Lisa Ginther Huh, Senior Product Marketing Manager, Salesforce
Marseta Dill, Deputy Chief Data Officer, Federal Aviation Administration
Susan White, Chief Analytics Officer, The Ohio State University – Wexner Medical Center
Amie Bright, VP of Data and Insights, GitLab
The Data Superhero and Its Impact on Data-Driven Culture
Building a data culture is critical to the long-term success of any data initiative. Organizations rely too heavily on their Data Superheroes, resulting in a loss of trust and burnout. Let's talk solutions.
Laura Madsen, CEO, Moxy Analytics
Is Your Tableau Investment Generating Business Value?
Discover, quantify, and communicate the business value of your Tableau deployment aligned to business goals. Learn how tools like business value maps and usage analytics drive the ROI of data initiatives.
Prashant Momaya, Senior Director, Salesforce
Prashant Dutta, Principal Solution Engineer, Salesforce
Mondelez International: Improve Dashboard Performance with People and Processes
Tired of watching dashboards load? Use our four-step framework involving people, processes, and Tableau Accelerators to improve dashboard performance at scale.
Francis Dejonckheere, Sr Principal Success Manager, Salesforce
Greg Herrick, Sr Manager, Analytics Center Enable Advanced Services Lead, Mondelez International
Inspiration
Why? This session offers a unique opportunity to hear directly from some of the top Tableau experts in the world & how they use Tableau to make an impact.
Tableau Visionaries: Stories of Impact and Inspiration
Tableau Visionaries, the Community's most distinguished leaders, share their stories of how they came across Tableau, the impact they've made using the product, and tips for connecting with others.
Chantilly Jaggernauth, VP, Training & Data Visualization, Lovelytics
Brian Moore, Tableau Evangelist / Sr. Analytics & Data Viz Consultant, Cleartelligence
Diego Parker, Leader, Comunidatos
Jacqui | @jaxx084 Moore, Tableau Evangelist / Sr. Data Visualization & Analytics Consultant, Cleartelligence, Inc.
Tableau Roadmap & Future Vision
Why? Incredible opportunity to ask questions to Product Team leadership on the future vision of the Tableau roadmap!
Join Francois Ajenstat and product leaders from Tableau for a one-of-a-kind question-and-answer forum about our product roadmap.
Francois Ajenstat, Chief Product Officer, Tableau, Salesforce
Ryan Aytay, President, Tableau, Salesforce
Volker Metten, VP, Product Management, Salesforce
Caroline Sherman, VP, Product Management, Salesforce
Padmashree Kneti, VP, Product Management, Salesforce
Pedro Arellano, SVP & GM, Tableau, Salesforce
Harveen Kathuria, Senior Director, Product Management, Salesforce
See you in Las Vegas!
Now's the time to get ready for the event so you make the most of every moment. Feel free to come and meet the Wiiisdom team during the event, we'd love to see you there and we have lots of surprises for you!  🤫
In the meantime, have a look at this page where we've put together everything you need to know for TC23!