Virtual Event
SAP BusinessObjects
Digital Summit
Thank you for participating in our SAP BusinessObjects Digital Summit!
It was a real success and we hoped you enjoyed the day and gained insightful knowledge on SAP BusinessObjects and Analytics. Here you'll find all the recordings and presentations from the day in case you want to revisit a topic.
Feel free to contact us if you have any questions regarding this event and the content presented.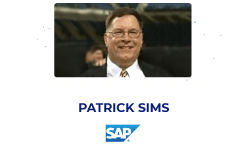 Discover The Future Of SAP BusinessObjects
SAP BI 4.3 is alive and kicking and its first service pack has been released. In this session, SAP expert, Patrick Sims, will present the key differences between BI 4.2 and BI 4.3 such as the interface, new features, and much more. We also understand that you're already looking towards the future so Patrick will do a live demo of BI 4.3 SP02 and present the roadmap for SAP BusinessObjects — definitely a session not to miss for all the BOBJ fans!
Speaker: Patrick Sims, SAP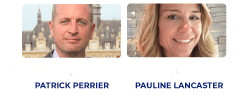 Experience A Live BI 4.3 Upgrade
Is SAP BI 4.3 on the horizon for you this year? If so, then this session is definitely for you. During this session, we'll be carrying out a real-time upgrade from SAP BI 4.2 SP08 to SAP BI 4.3. This is a great opportunity for you to discover all the steps to successfully upgrade to BI 4.3 and ask your questions live.
Speakers: Patrick Perrier and Pauline Lancaster, 360Suite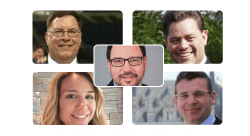 Ask Us Anything
Are you ready to be the best? During this session, we will answer your questions live, big or small, and help you overcome your toughest SAP BusinessObjects challenge. Get the answers you've been looking for with the help of our SAP BOBJ experts.
Speakers: Patrick Sims, SAP – Keith Johnson, cBEYONData – Patrick Nesmith, Protiviti
Pauline Lancaster and Bruno Masek, 360Suite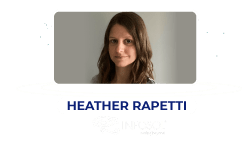 More Fun Formatting with Webi – Creating Column Charts with Custom Columns
Column charts are a great way to show data comparisons in a visual way. In this session, you will learn how to make your Webi reports and dashboards even more exciting by using a custom image or graphic in place of the standard columns in the chart.
Speaker: Heather Rapetti, InfoSol Inc.
Round Table Discussion: Healthcare Industry Experience
Different Healthcare companies come together to share their respective experiences in the management and governance of SAP BusinessObjects, the implementation of 360Suite solutions, and their Analytics strategies.