Wiiisdom Automates


Analytics Operations for Trusted Analyses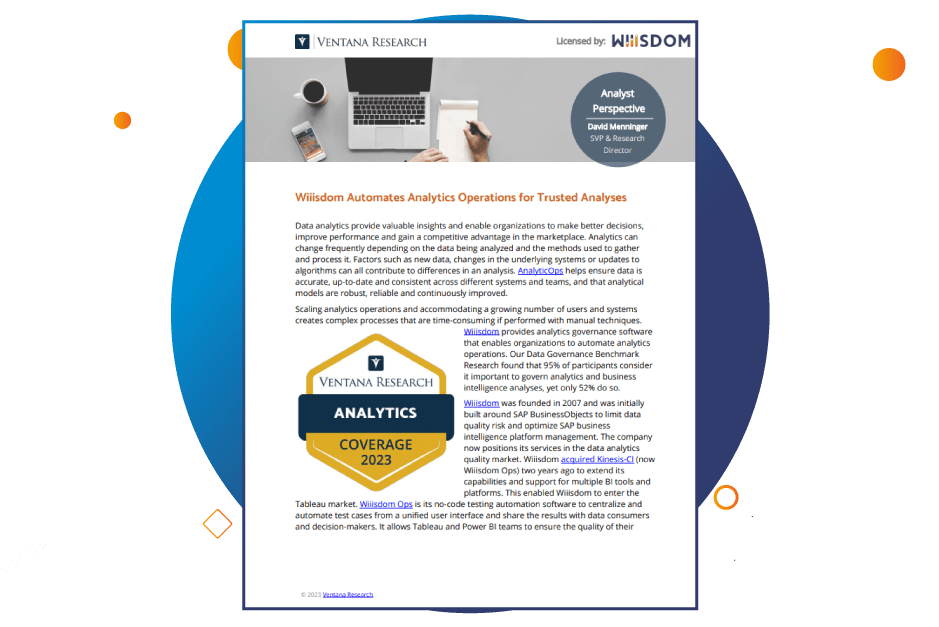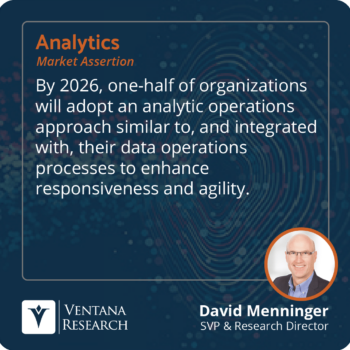 AnalyticsOps (analytics operations) is essential for mitigating risks and enabling a governed self-service culture. However, scaling analytics operations creates complex processes that are time-consuming if performed manually. In a recent analyst perspective, David Menninger explores how Wiiisdom is helping organizations automate their analytics operations.
Read the perspective to learn:
Why analytics operations is essential for IT teams, data teams, line-of-business users, and C-level executives.
About Wiiisdom's products, including Wiiisdom Ops for Tableau and Power BI and Wiiisdom 360Suite for SAP BusinessObjects.
How Wiiisdom can reduce the cost and complexity of testing and deploying analytics operations.

Ventana Research is the most authoritative and respected market research and technology advisory services firm. We provide insight and expert guidance on mainstream and disruptive technologies through a unique set of research-based offerings including benchmark research and technology evaluation assessments, education workshops, and our research and advisory services, Ventana On-Demand. Our unparalleled understanding of the role of technology in optimizing business processes and performance and our best practices guidance are rooted in our rigorous research-based benchmarking of people, processes, information, and technology across business and IT functions in every industry. This benchmark research, plus our market coverage and in-depth knowledge of hundreds of technology providers, means we can deliver education and expertise to our clients to increase the value they derive from technology investments while reducing time, cost, and risk.