The Ultimate
SAP BusinessObjects
Upgrade Checklist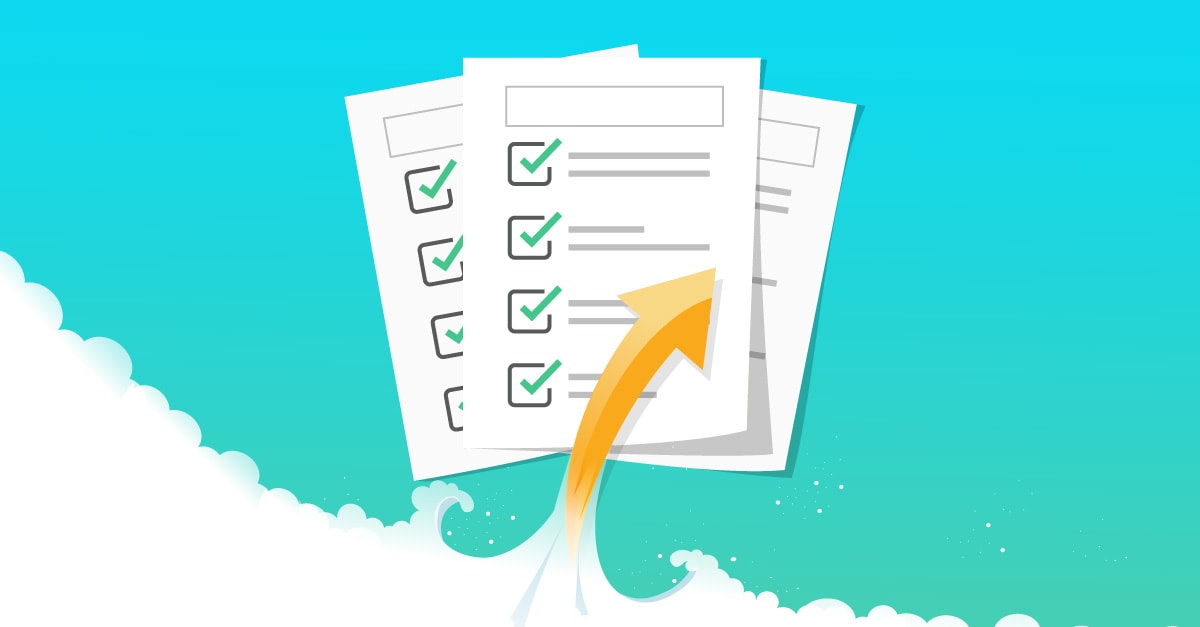 The release of BI 4.3 is prompting many SAP BusinessObjects customers to consider an upgrade/migration in order to take advantage of new and improved features and better serve users. (Customers currently using BI4.x will be able to upgrade; those using older versions must migrate.) What's more, is that improving the efficiency of existing BI solutions is the number 1 priority for BI leaders as shown in our study on the BI trends of 2020.
This comprehensive checklist provides a framework for the upgrade process. It was created by Wiiisdom — an SAP technology partner and the developer of 360Suite software — based on more than a decade of experience helping organizations execute upgrade and migration projects, from on-premise upgrades to cloud migrations and everything in between (hybrid architecture).
IMPORTANT: Every upgrade/migration is unique, so organizations may need to add, delete, or reorder steps to customize this checklist for particular applications.
Assess
Upgrading/migrating is the software equivalent of moving into a new space. As with any move, the first task is to take inventory. The following steps will help you gather information and assess the size and scope of the job.
ASSESS USERS
ASSESS DOCUMENTS
ASSESS INSTANCES
ASSESS UNIVERSES
ASSESS UNIVERSE CONNECTIONS
ASSESS SERVER(S)
ASSESS LICENSES

Plan & Prepare
In the words of Benjamin Franklin, "If you fail to plan, you are planning to fail!" Planning is the difference between an efficient upgrade/migration and one that wastes time and resources. The following steps will help you build a project plan that details the required steps, establishes a timeline, assigns roles and responsibilities, and factors in task dependencies.
DETERMINE SIZING REQUIREMENTS AND DEFINE THE ARCHITECTURE
BACK UP CONTENT
CLEAN UP THE ENVIRONMENT
CONSIDER CONTENT
EMPOWER STAKEHOLDERS
Execute & Validate
Executing an upgrade or migration refers to putting the plan into motion. Validating is the process of making sure that the upgrade/migration went off without a hitch. The following steps will help you carry out your plan in a logical order and verify a satisfactory outcome.
ACT ON THE PLAN
VALIDATE THE OUTCOME
RESOLVE ISSUES
GO LIVE PROCESS
Maintain
A successful upgrade or migration results in an efficient environment, but it takes work to keep it that way. The following steps will help you adopt best practices, such as automating maintenance tasks, that reduce costs and pave the way for easier upgrades/migrations in the future.
Invest in Success
The latest version of SAP BusinessObjects promises to be better than ever. But customers must upgrade/migrate to take advantage of the new features. Upgrading/migrating doesn't have to be hard. A methodical approach — one that includes a thorough assessment and careful planning — increases the odds of a straightforward and successful execution. Once the upgrade/migration is complete, maintaining the new environment will ensure ongoing efficiency.
360Suite solutions integrate seamlessly with SAP BusinessObjects and enhance native resources in all phases of the upgrade/migration process by making it possible to:
360Suite significantly enhances the value proposition by making it faster, easier, safer, and cheaper for SAP BusinessObjects customers to upgrade/migrate to the latest version. If this SAP BusinessObjects upgrade checklist seems daunting, don't panic. Contact us for more information about how 360Suite solutions can help your organization check all the boxes and save up to 80% (time and money) on the cost of upgrading/migrating to BI4.3.
360Suite is a suite of agile governance solutions for SAP BusinessObjects developed by Wiiisdom.
At Wiiisdom, we transform your Analytics landscape into a reliable place to make better, trusted decisions every day and maximize your data assets.
360Suite is a set of solutions to ensure quality, reliability, performance, and efficiency of SAP BusinessObjects through testing, auditing, monitoring, cataloging, and scheduling methodologies. 360Suite is designed for large organizations looking to mitigate data risks, automate operations, and is the solution of choice for any migration project.
Author: Patrick Perrier